Mark Rudolph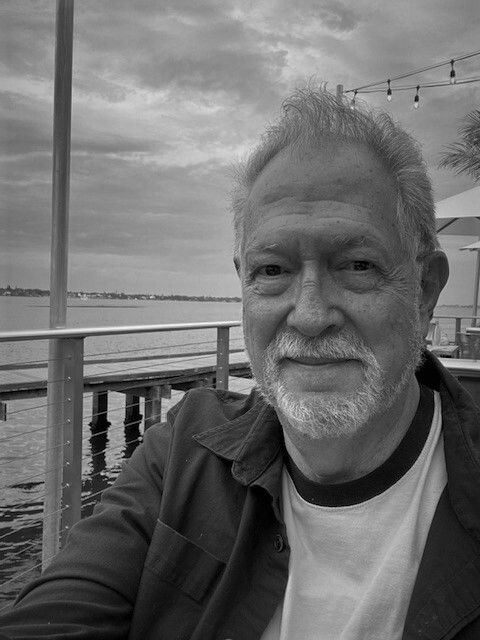 My mother was an architect and a professional artist. She had a thriving business creating architectural renderings for other architects. At some point in my childhood, maybe age five, she put a brush in my hand and said "do what I do" I was bitten.
In the early 1960's while stationed in Israel, I had the opportunity to meet and develop a friendship with Avram Binder, one of Israel's most recognized impressionist artists. I painted alongside Avram for several years at his studio in Tel Aviv and when he would visit at my home in the US.
I work mostly with slow drying acrylics on canvas and from time to time with pen and ink or gouache.
My paintings tell a story. They are bold and colorful. My style is a cuvee of Impressionism and Realism. My subjects vary and are taken from memory.
Two of my pieces, "Tuna Man" and "Old Hutchinson Island House" were chosen to be on exhibit in the Fall 2022  Best of The Best Exhibition at the A.E Backus Museum in Ft Pierce Florida.
Mark " Mickey" Rudolph . American .  1941