Michael Ann Bellerjeau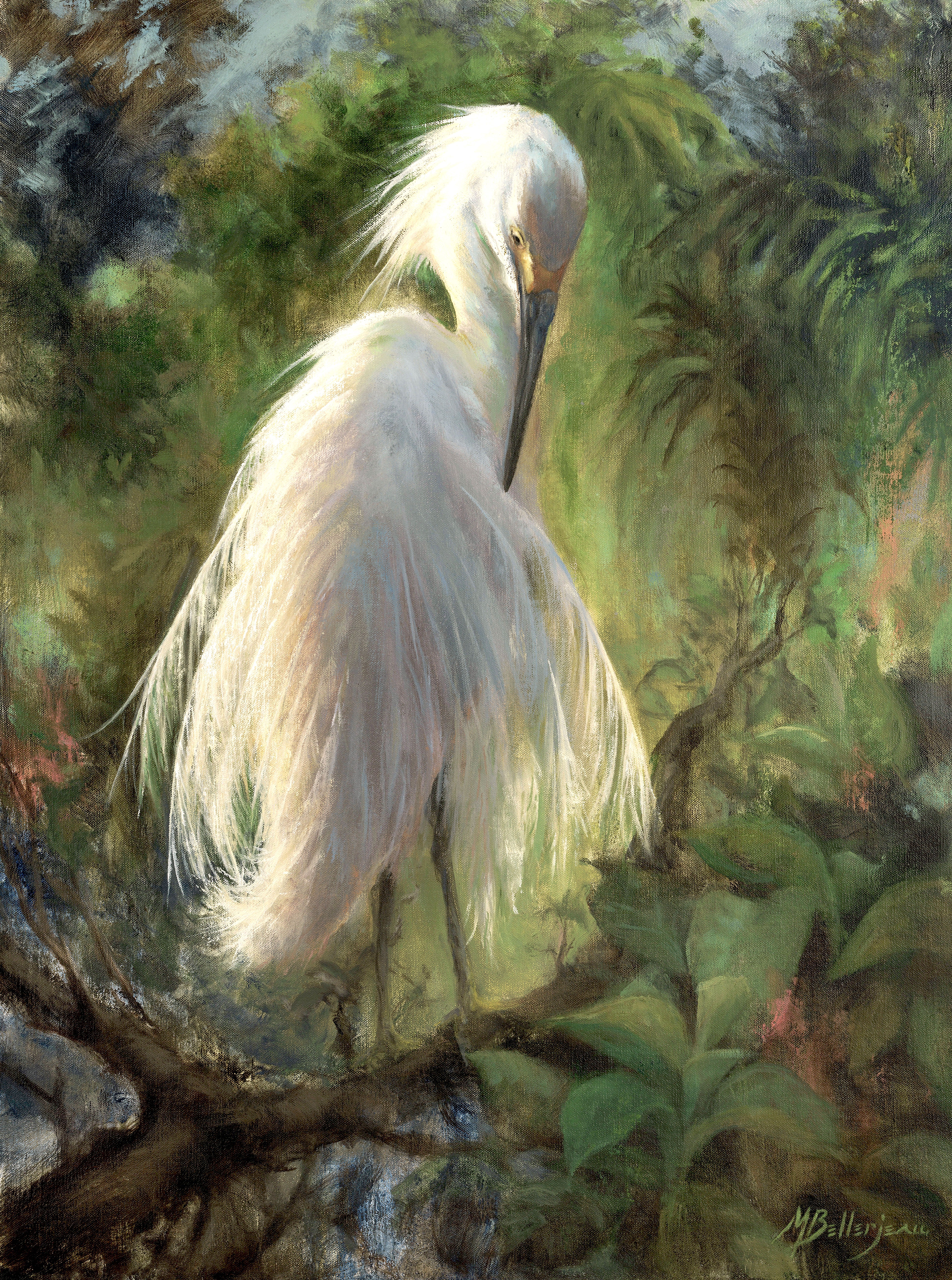 Michaelann paints marine subjects with a mind for conservation. She is captivated with the people, nature and sultry feel of Florida, depicted in her oil paintings of the region she loves. She paints en plein air to studio, and interprets those impressions in a mix of realistic technical application supported with expressive lighting and a build-up of abstract, multi-layered textures, which gives her work a peaceful focused subject surrounded with the complexity and dimension of nature. She uses her work to support conservation efforts for clean South Florida waters and the struggle to return the Everglades, local fisheries and marine life to the health and richness it once had. She accepts many commissions for people looking for a particular view of nature, cherished pets and people.
Michaelann earned a BA in art from Montclair State University and studied with many noted national artists. She is a member of American Society of Marine Artists, Artists for Conservation, Martin Artisans Guild, is a sitting board member of Martin Artisans Guild and PAPB (Plein Air Palm Beach.) She writes newsletters for both as well as being Community Outreach and Education Coordinator. Her work has been shown and awarded at juried shows both in galleries and museums, as well as plein air events. Her work is represented in collections worldwide. She resides on an island off the Treasure Coast of Florida with her husband.