Nadia Utto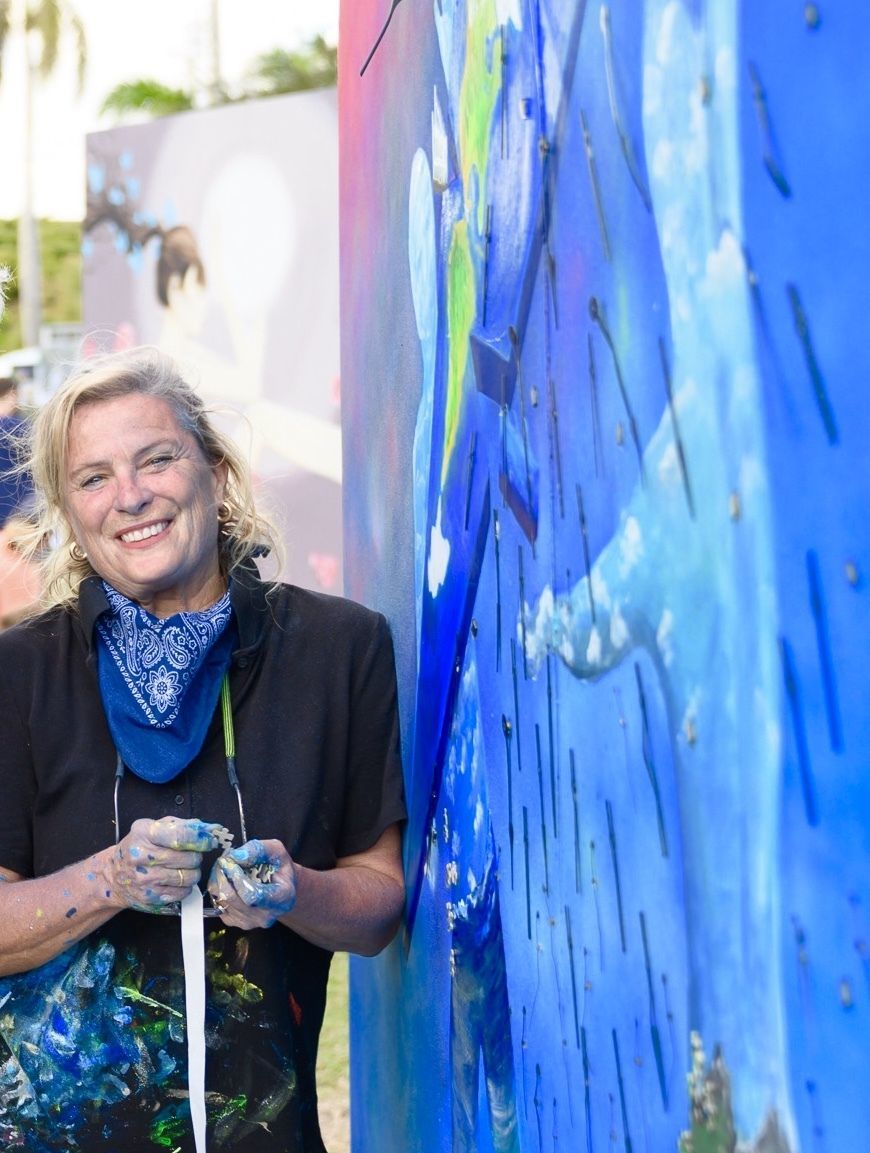 I am a sculptor with a MFA degree and passionate about creating fine art works that celebrate form & function in Nature juxtaposed with pattern & purpose in Culture.
​
​Professionally, I have over 35 years experience in a wide range of academic, cultural and business settings for both for-profit & non-profit organizations. These include administrative and design services in  arts / education / theater / community events / display design /one of a kinds, etc…

For the past 20 years, I have also been painting both residential & commercial murals. Its amazing what an inspired coat of paint can do and I love the whole imaginative process, from beginning to end.

In addition to ongoing commissioned work, considerable efforts are dedicated to spearheading the local non-profit LANDMARK ARTS organization. whose "Creating Community Culture" endeavors include the Hobe Sound Mural Project –  an outdoor gallery of beautiful walls 'celebrating our rich history, present vitality and bright tomorrow" and the World Fountain & 9.11 Memorial Project  –  a proposed public plaza with one stone from every sovereign nation embedded in a map of the earth -  which also includes an authentic World Trade Tower Steel Artifact.