Olga Hamilton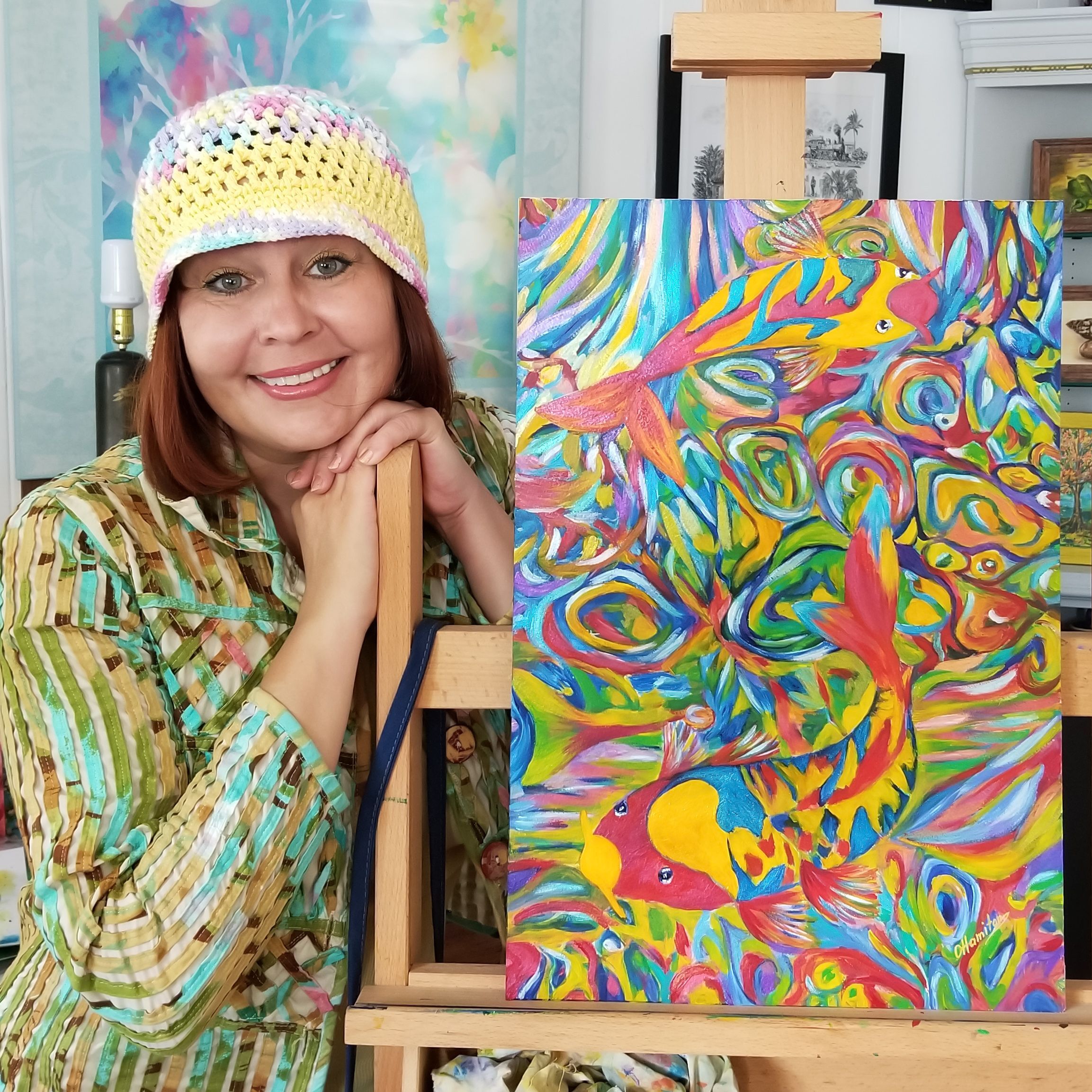 "I would like to try this and that too '' is what, probably, describes my artistic endeavour better. Whether it comes to photography, digital art, graphic designs or painting and drawing in the traditional sense, there are always new technologies, techniques, and mediums. I'm still developing my own artistic style, though it is not my end goal.
While a personal distinctive artistic style makes good business sense, I believe true art springs from a feeling, it is an expression of the artist's thoughts and emotions through a medium. That's why I don't really think about my style too much, concentrating on creating the art. I don't want to lose the "feeling". The style comes naturally through constant learning, improving, and experimenting.
My paintings are mostly whimsical, bright and colorful, and some artworks tend to have a philosophical side. The big sales is not my biggest goal either. What makes me happy is when my art piece resonates with a particular person, sparkling some feelings, thoughts, or a memory.
At the end of June, 2019, my husband and I bought a historical building, the first community church built in Stuart in 1895. That's where my art studio is located. And what a great combination it is: History and Art. I graduated from a university of arts and culture in Russia. In my late 20s I taught the world history of arts and culture in middle and high school, how art and politics have been always influencing and shaping each other, and my goal also was to cultivate the love for arts and understanding the importance of arts in life.
But back to our historic building. Our local historians Sandra Thurlow and Alice Luckhardt generously provided us with their research on Stuart's first community church. I was "digging" into the history of the building myself, surfing the online newspaper archives, contacting different organizations connected to the building's history. The more I tried to find out about our historic building, the more I learned about the local history, and all these has been growing not only more appreciation in me to the place I live in today but also the stronger feeling of connectedness to the community, and by the way it also inspired my classic pen and ink drawings.
My husband and I have always been supporters of our local history and arts but the historic building gave us the opportunity to contribute even more. When you visit my art studio "The 1895 Church of StuArt" in Downtown Stuart, you will see not only my art along with the historical photographs but also the art by our local artists who at the same time greatly contribute to my artistic inspiration and creativity. We are all connected through times, places, activities, thoughts and feelings. And that's what my art is about.