Sheryl Levine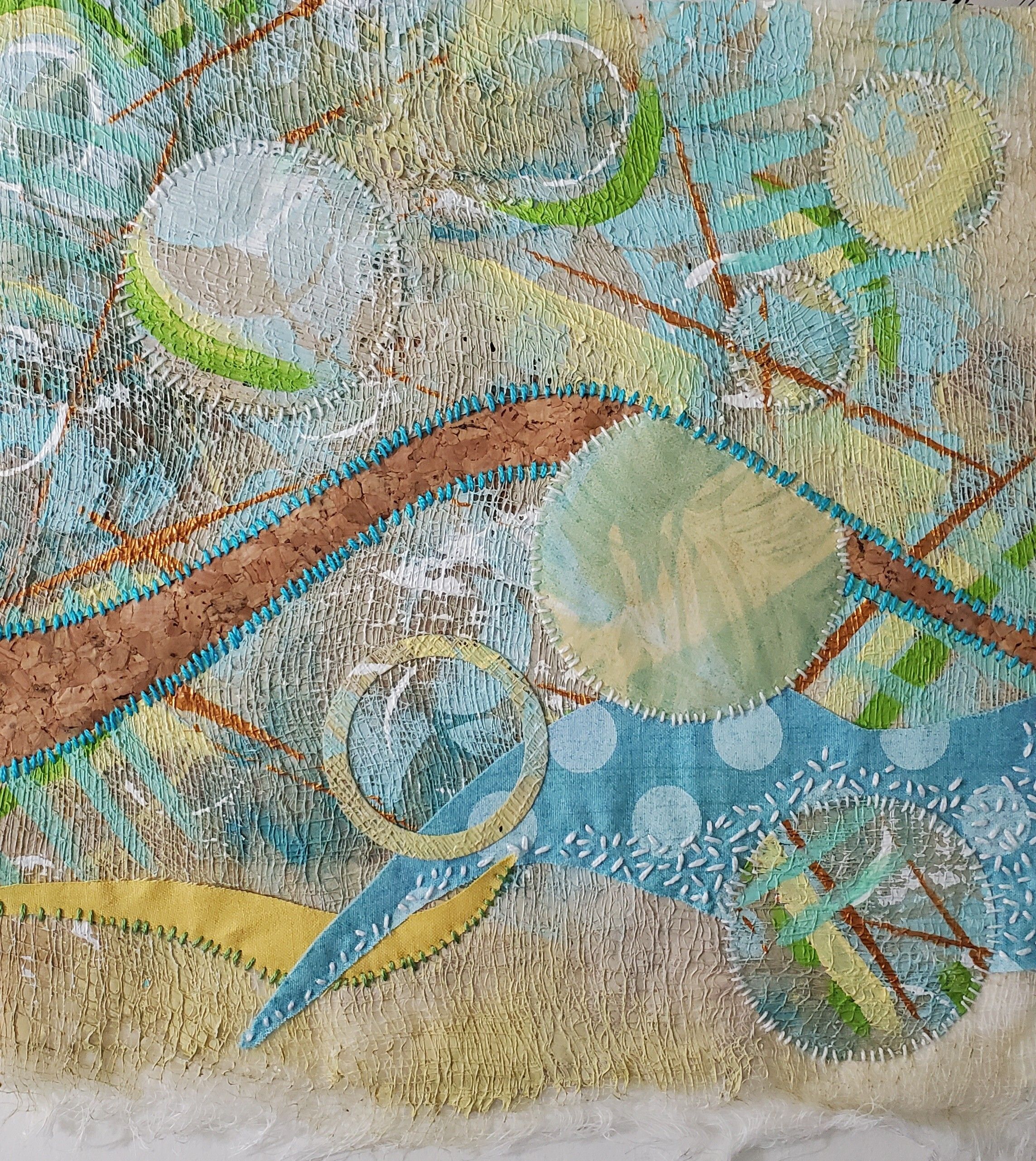 Artist Statement
My artwork is a fusion of traditional media, experimental mixed media, digital images and photography, which has all become a narrative of my life's journey expressed through my art making. I intentionally allow the viewer to see my creative process. My finished paintings and 3- dimensional work often have evidence of layers of transformation with exposed underpainting, drawing and collage. I use mostly earthy hues, and those of nature, with contrast created by the juxtaposition of texture and media.
My art is both abstract and representational. The two styles have supported each other like a dance where each takes a turn to lead. My academic training has offered me technical skill and the use of traditional subject matter as the figure, portrait and landscape. My abstraction has offered me freedom to abandon fear in the art making process, and it is the process in itself that is most important. In my acrylic or pastel landscapes, my brush strokes and mark making is evident with the hint of a burnt sienna underpainting. My abstract paintings flow with similar mark making, layer upon layer. Some of my artwork incorporates representational elements within abstract compositions.
Inspiration for my work could be an event in my life, a landscape that I have witnessed, or simply an object or medium that just needs to be incorporated into a work of art. I see the world through the eyes of a creative person, transforming life into a visual experience. There have been two major influences in my art making; my early training as an academic and figurative artist, and my experience as a public high school art educator. My love of the figure and landscape has transcended into my mixed media work. The mixed media work is a result of teaching a variety of media, the excitement of learning new techniques to teach my students, and in turn incorporate into my own work. I am so grateful that I have had the opportunity to live, and continue my life creating.