Skip Hartzell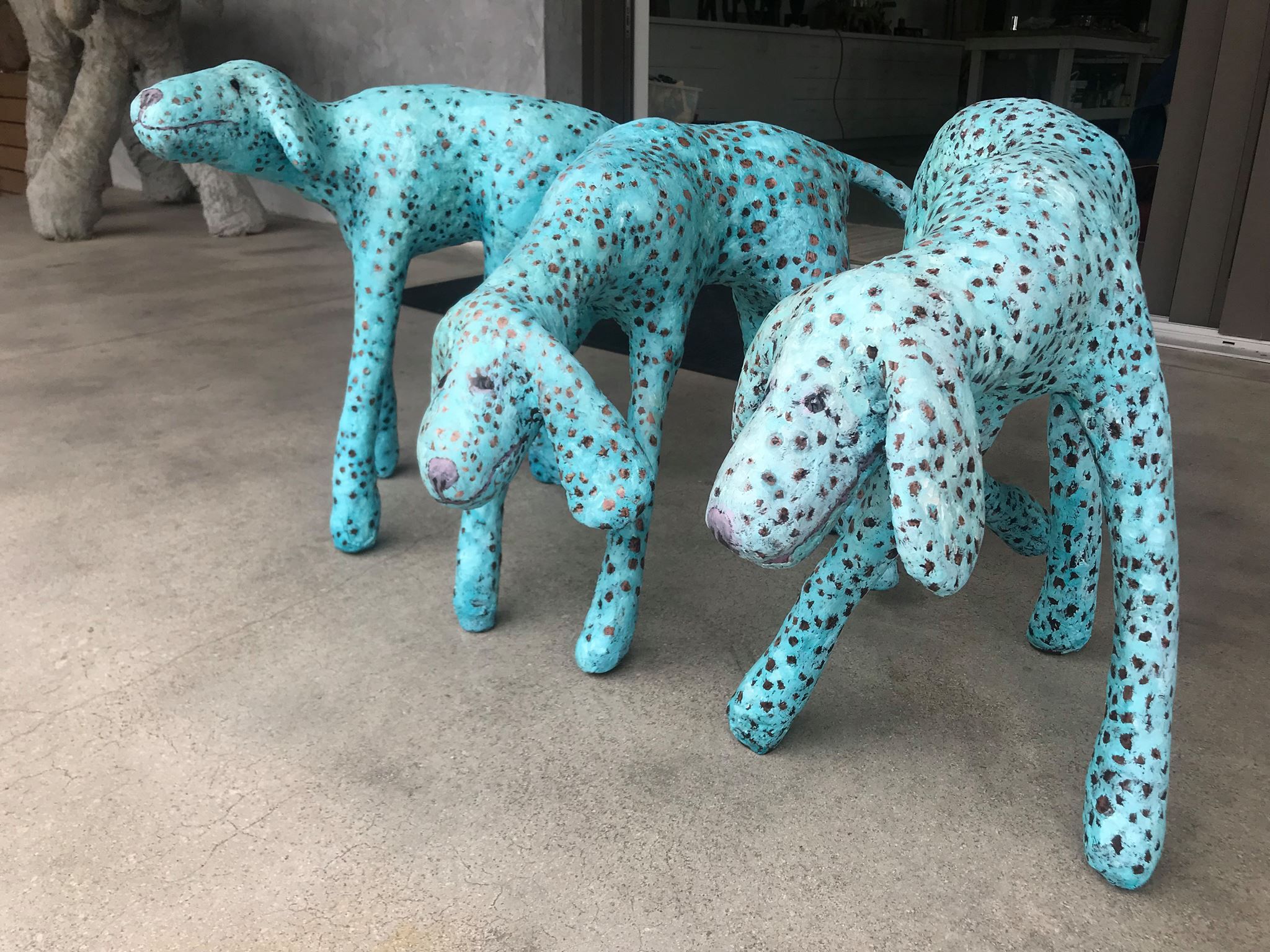 ARTIST'S STATEMENT
Dogs are always in the moment. Although nothing in life has held my attention longer or has been more fascinating to me than dogs, my work is about much more than that. It is about form, movement, color and texture. The dogs are a recognizable common denominator that allows me to communicate my joy of living, passions and sentiments.
Every morning before I go into my studio I walk with my dogs for about two hours. We don't have a schedule, the length of the walk depends on how many rabbits, squirrels, new smells, and other treasures we dig up along the way. 
Making art for me is very much like walking my dogs. I go in to my studio and sniff around. I pick up a thing or two, decide if it has interest and I might work on it or maybe begin something brand new. Like my dogs I'm always excited and ready to see where the work will take me. My art is the stuff that I leave behind after hours in the studio.