Susan Klahne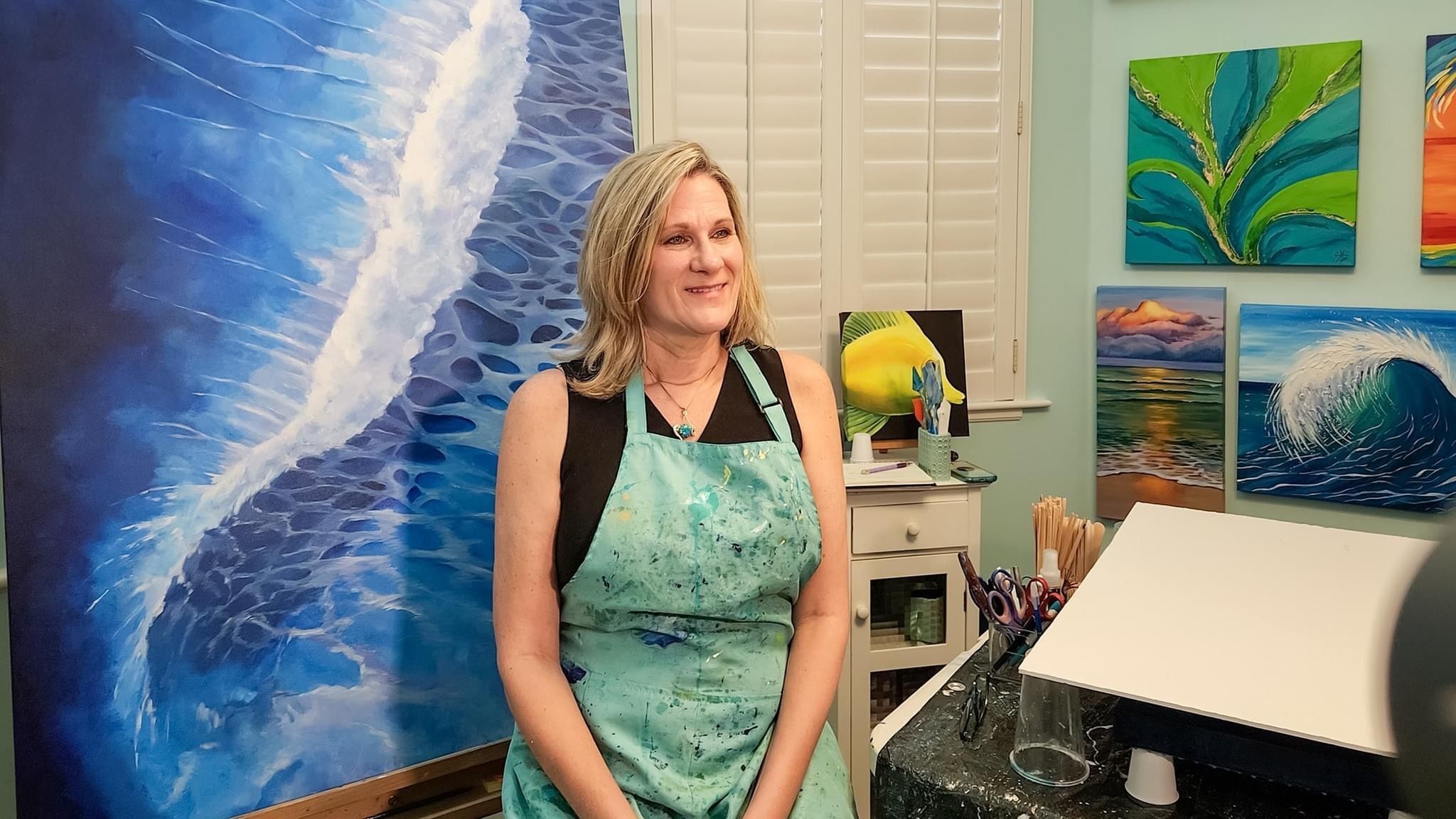 I am an ocean inspired artist who works primarily in acrylic and resin. I enjoy creating aerial views of the ocean which rival that of Mother Nature. Much of my work is abstract in nature; however, the ocean, the ebb and flow of tides, wave formation and the many shades of blue associated with the sea can be seen throughout my body of work. I am drawn to vibrant use of color, and clean & simple composition.
I love all things blue and find my inspiration in nature and travel, whether it be to the cold waters of Alaska or the warm waters of the Caribbean. It is my desire that the viewer of my work, experience the calm and serenity that the creative process affords me.
I am a passionate advocate for mental health & addiction awareness and often use my art as a platform to bring awareness and raise funds for associated charities as well as donating my time and talent to such organizations.