William "Torenzo" Ganaway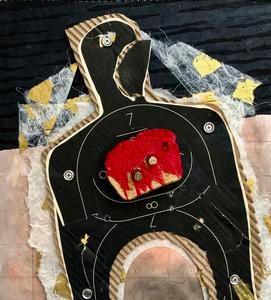 Torenzo Gann is an internationally known, award winning fine-artist and a native of Michigan, where he majored in illustration at Kendall College of Art and Design.  After successfully completing his first year, Torenzo left Kendall to self-educate in the areas of painting, photography, and filmmaking.
After twenty years of creating art, winning awards and becoming a nationally known artist, Torenzo abandoned his love of creating art to confront the crisis of his alcoholism. As a result of receiving treatment and getting sober he chose to enter the treatment field and become a certified counselor so that he could help others who have struggled with alcoholism and other drug addiction.
Twenty-years later Torenzo returned to creating works of art.