Collins, Romney Shelton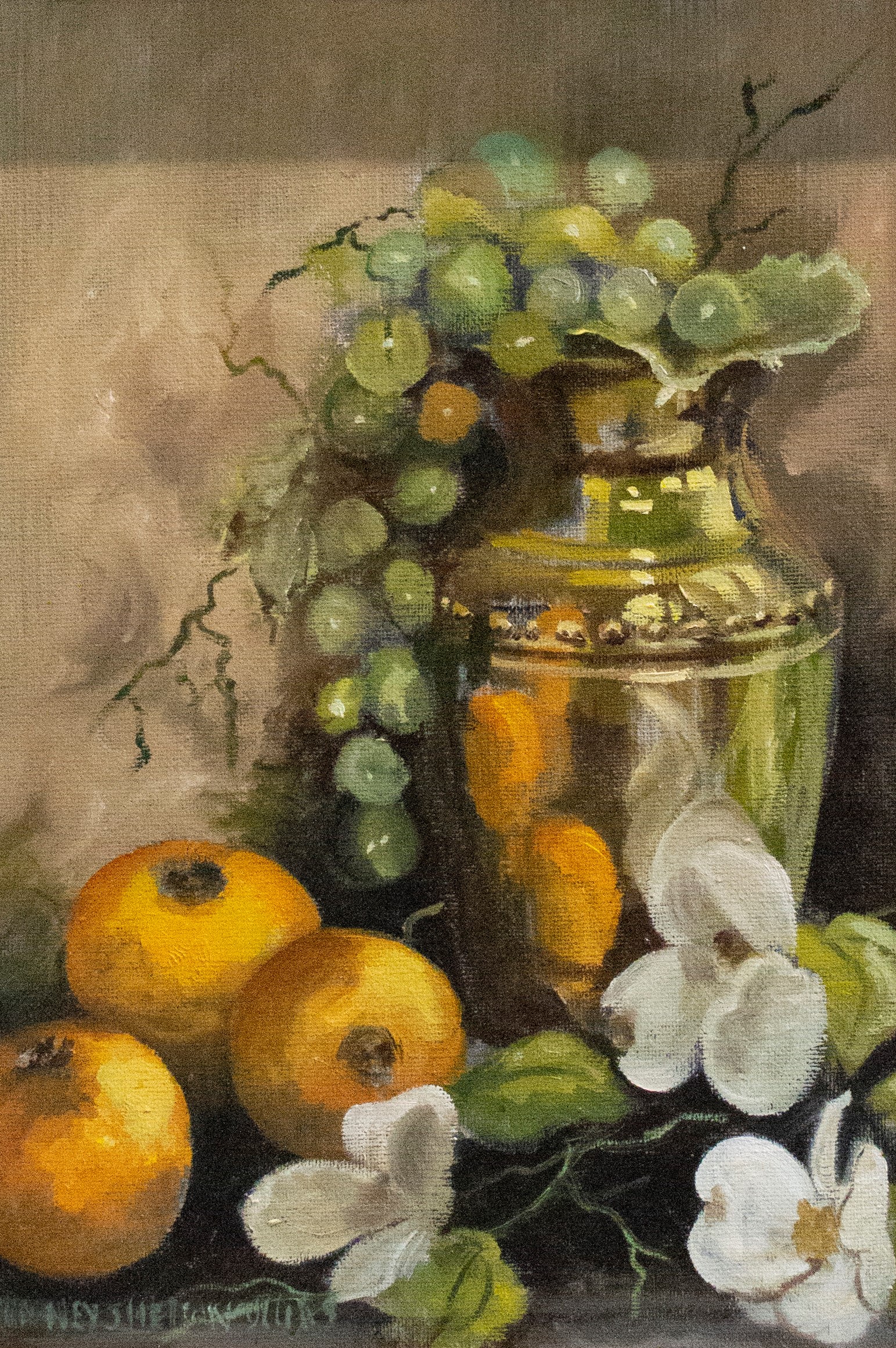 ROMNEY SHELTON COLLINS
"My desire is to share with others through painting the gifts of beauty that have so graciously been given to us."
Romney Shelton Collins is a native of Burke, Virginia. She is fortunate to enjoy a historic home in Greenbrier County, West Virginia, that she and her husband have restored. She credits drawing courses at the College of Southern Maryland, (formerly, The Charles County Community College) as spurring her interest in art. Romney       teaches art on a regular basis in West Virginia as well as in Port St. Lucie, Fl. where she resides during the winter months. Private lessons as well as group classes are offered on a regular basis at both studios by contacting the artist. Classes are open to students of all levels and instruction begins with drawing, composition, and color theory. The emphasis is presented from a classical approach. She is a current member of the Savanna Club Fine Arts League, Port St. Lucie, Florida.
Beginning in 1981, Romney began a two year study in oil with the late Robert Anderson and his wife June Anderson of Lewisburg, West Virginia. The artist has also taken workshops with acclaimed painter, Daniel E. Greene, OPA.  She has conducted Continuing Adult Education classes though the Greenbrier Community College Center of Bluefield State, in Lewisburg, West Virginia.  
 
The artist has been selected by the University of Charleston as one of West Virginia's top one hundred women painters with work in permanent display at the university. She is a juried member of Tamarack in Beckley, West Virginia. She is a current member of The Arts Council of Martin County, Florida.
                                                         
Private and Public Collections:
Rossmeyer Harley Davidson, Daytona, FL.
Wayne Wilkerson, Custom Home Builder, Newburg, MD.
John Klemish, Broker Greenbrier Sporting Club, Greenbrier Hotel, White Sulpher Springs, WV 
Contact Information:
Website: http://romneysheltoncollinsfineart.site123me
Email: romneycollins@suddenlink.net
Phone: (304) 956-0096 Cell