Goss, Lorrie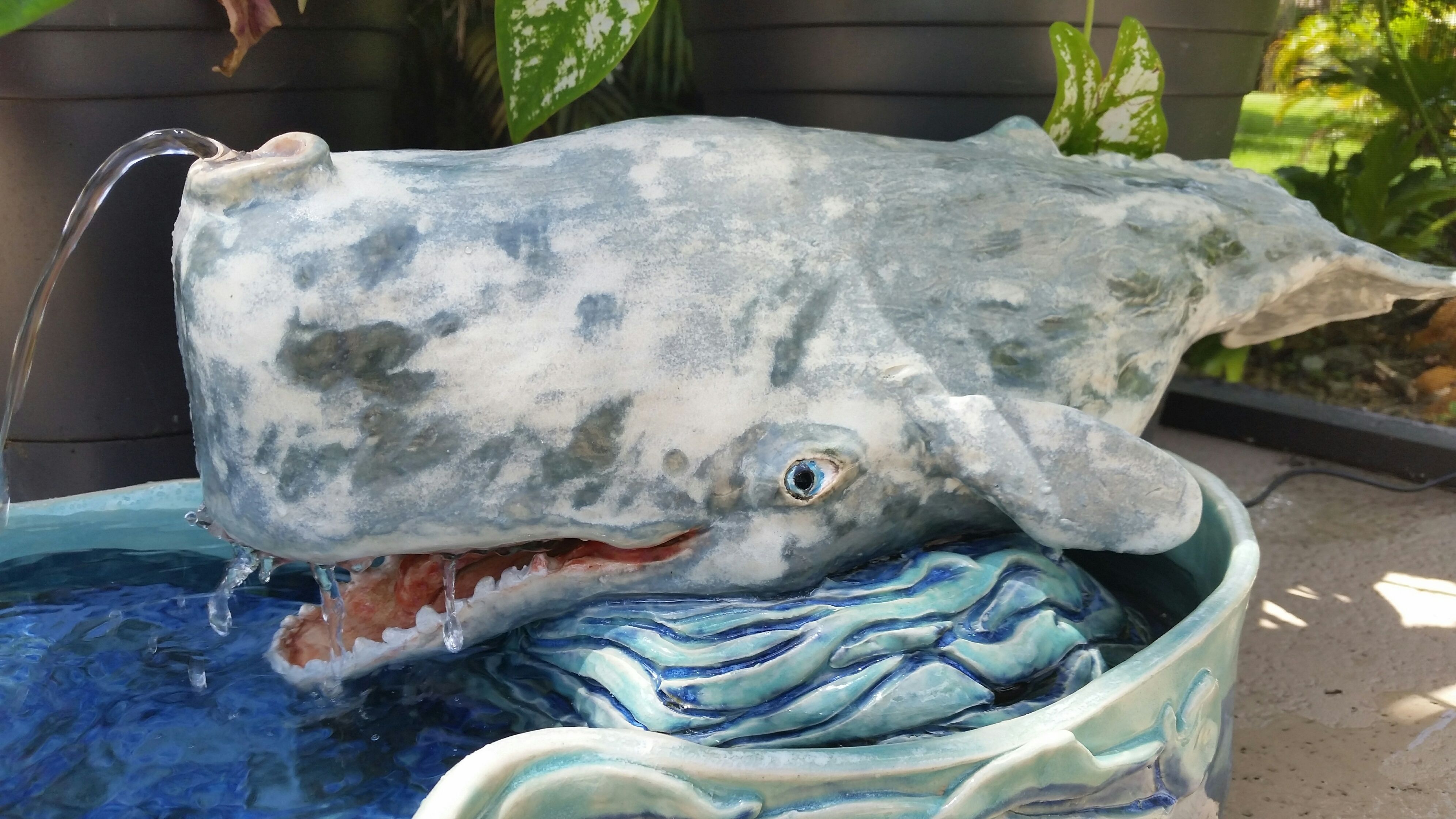 Moby Submerged
Stoneware Clay
Lorrie Goss creates original and custom interior water fountain art perfectly suitable for a home or professional office décor. The water vessels as well as the interior sculptural pieces are hand sculpted from stoneware clay. Each is designed to complement and enhance the color and theme of the base fountain. Many pieces include hand crafted copper elements and a subtle light that adds even more interest for the functional water flow design. All pieces are original and no two are alike.
Lorrie became interested in ceramic art and sculpture while in high school and pursued a Bachelor's Degree in Art from Grand Valley State University in Michigan. She also has a Master's Degree in Science Education which has nurtured her interest in working with chemical components of clay and glaze formulas. While residing in St. Augustine she began creating in her art studio in 2010. Since her husband retired in 2015, they moved to Port St. Lucie where she has moved her ceramic studio and gallery.
Lorrie has participated in art shows and in galleries throughout Florida in Jacksonville, St. Augustine, Palm Coast, Sanford, Stuart, Sewalls Point, Fort Pierce and Vero Beach Florida. She has served as an art advisor in the 2014 and 2015 Mustard Seed Arts Show held in St. Augustine, Florida.
Her current work is seen in professional medical offices, kitchen and bath design centers, and in private home settings such as the master bath, kitchen and screened in porches, lanai and pool areas. She has done many commissioned art water fountains for clients from a family of wolves, Alaska moose, along with ocean themed art water fountains.
www.ClayFountainsByLorrie.com
ClayFountainsByLorrie@gmail.com