Felicia Rose Concert "Golden Passion"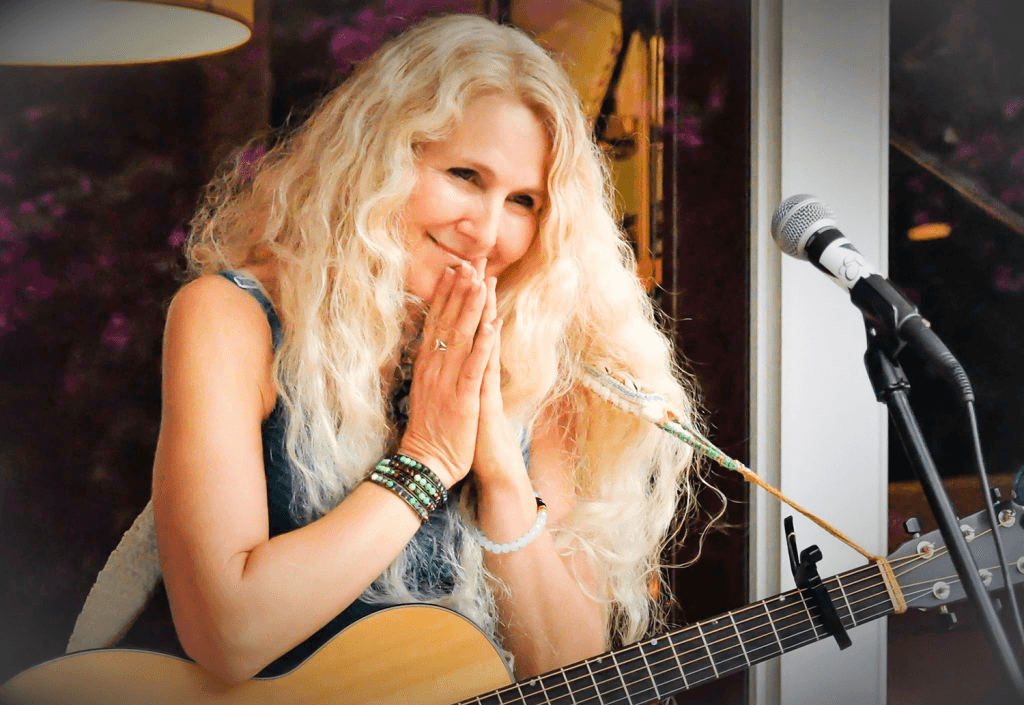 Music Celebrating the Divine with Felicia Rose
Be inspired, Soothed, and uplifted as you embark on a transcendent journey of original songs & Ancient Chants. Felicia Rose is a touring singer/songwriter best known for being pure enchantress of sound with mystical guitar rhythms and crystal vocals, she sings the songs of Celestial Love.
Felicia's messages of higher consciousness call in the angelic realms. Awakened to her calling through visitations by Humpback Whales, her sonar-like voice reflects the depths of the ocean.
About Felicia Rose: Felicia Rose is a traveling muse, captivating audiences with her passionate vocals and angelic mystique. This music ranges from romantic ballads steeped in love for the Divine, to upbeat chants in English and Sanskrit. Felicia's original songs weave together danceable folk rock & soulful world beat with a tiny splash of gospel. With her intense vocal range, Felicia has the innate ability to reach into someone's soul and awaken their inner Longing. "A pure enchantress of Song!" Inspired to become a musician after profound spiritual experiences with Humpback whales, Felicia began the epic task of re creating the celestial music heard in her dreams. With guitar and CD's in hand, she has travelled the world as a troubadour. An advocate for Sound Healing and Higher Consciousness, Felicia remains true to her mission and steadfast on her path of Meditation. (Surut Shabd Yoga)
Immerse yourself in this special evening and let your soul be washed with angelic sounds! Tickets $35