Inwater Research Group and the Environmental Studies Center Presents Youth Driven Cinema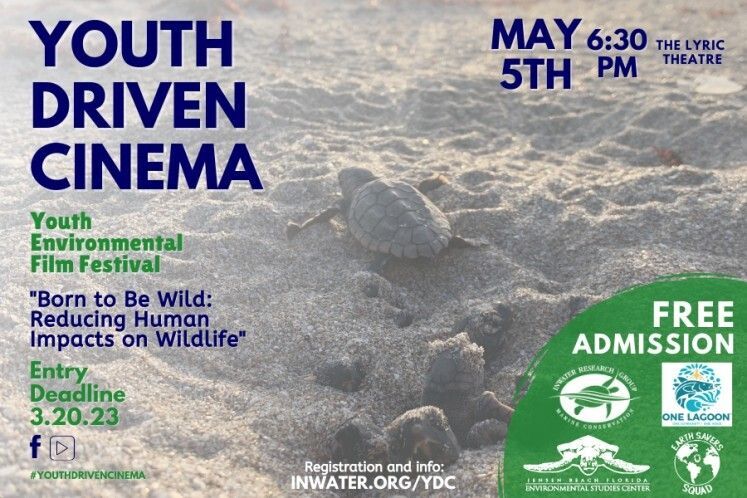 Inwater Research Group (IRG) and the Environmental Studies Center (ESC) proudly present Youth Driven Cinema, a K-12 Environmental Film Festival, held at The Lyric Theatre May 5th at 6:30pm (doors open at 6:00pm).
The mission of Youth Driven Cinema is to engage the youth of Martin County by fostering community involvement and environmental awareness through the arts and sciences. Students not only enter their films, but also help plan the film festival. The general public is encouraged to attend this free event thanks to a generous anonymous donor. Donations will be accepted to support sea turtle conservation.
Students are welcome to enter a variety of film styles ranging from animation to short documentaries. This year's theme is "Born to be Wild: Reducing Human Impacts on Wildlife". The top five short films in four categories will be presented at the film festival. Prizes will be awarded to the top three films in each category.