The Lyric Theatre presents The Magic of Motown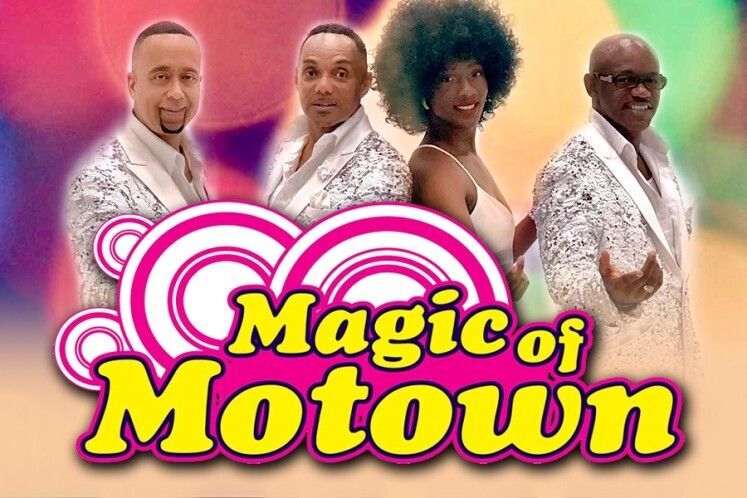 For 15 years, the Magic of Motown has brought the soundtrack of our lives to life. Backed by a six-piece band that is a show in itself, The Magic of Motown weaves its way through all of the great Motown hits, bringing back the tight harmonies and dynamic choreography that said "Motown" and helped shape American music.
In the decade from 1961 to 1971, Motown Records had 110 top 10 hits. The company founded by Berry Gordy launched the careers of artists such as Marvin Gaye, The Four Tops, Stevie Wonder, The Temptations, Martha Reeves, Aretha Franklin and the Jackson 5. The Magic of Motown brings the great music of these legendary groups and others beyond the sixties to life. All of the great artists are here and a few, like "Smokey Robinson," stop by as the dazzling dance routines, glittering costumes and outstanding musicianship take you back to the music that had you dancing in the streets.
The music is non-stop, with hit after hit. Songs like "Ain't No Mountain," "Signed, Sealed Delivered," "Dancing in the Streets," "My Cherie Amour," and "Heatwave" are recreated as audiences, who can't help themselves, turn the show into a party. There are sing-alongs to songs like Lionel Richie's "All Night Long" and The O'Jay's "Love Train," but you don't have to know Motown to be swept away by the high energy and sheer fun of a show that keeps on keeping on. Performers Larry Johnson, Michael White, Greg Woods and Candee Rivers are your hosts for this musical journey.