The Lyric Theatre presents Eric Johnson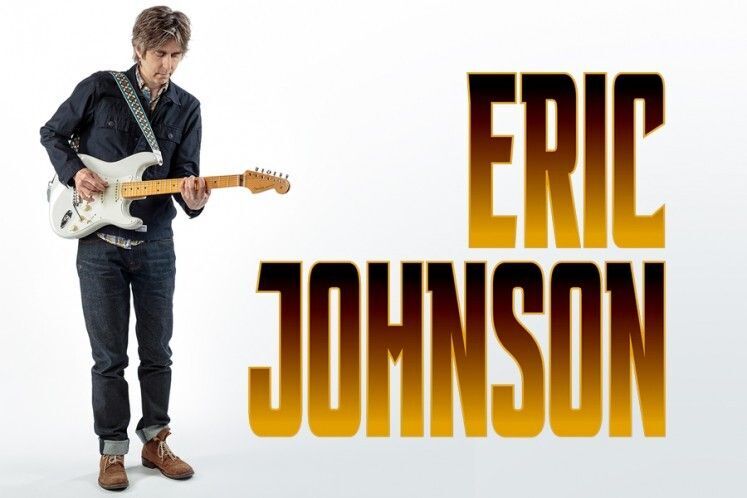 Is it rock, blues, jazz, fusion, soul, folk, or even country?
The music of Eric Johnson has defied easy classification for more than four decades. Along the way, he has won a Grammy award, induction into the Guitar Gallery of Greats, and a place on "the 100 Greatest Guitarists of the 20th Century" by Musician magazine. In his hometown of Austin, Texas, a city that knows something about music, readers of the Austin Chronicle have voted him the city's "Best Electric Guitarist" and "Best Acoustic Guitarist" year after year. Just to be sure the point was made, they also named him "Electric Guitarist of the Decade" and one of the top five "Musicians of the Decade."
For Johnson, though, it has always been about the music. "It really boils down to the music and the song at the end of the day," he said. "If it doesn't have that, it gets boring to me. The most important thing for me is to grow musically and make a more expansive and meaningful artistic statement with every new project."
During the pandemic, Johnson released weekly donation-based "Mini Guitar Lessons," benefiting food banks across the country. He also worked on previously unreleased tracks and new recordings. The result was two new albums, The Book of Making and Yesterday Meets Today. Each featured nine songs and Johnson took emotional and musical inventory to compile the 18 songs that eventually ended up on the albums, which were released in 2022. "I started pulling these recordings out of the vault at my studio," he said. "Some were professionally done; others were just scratch tapes. Some were rehearsal recordings on cassette. The music spanned 25 years of personal creations, thoughts, and ideas that remained unfinished for many years."
Johnson took the time afforded by the pandemic to go through his body of work. In some of the deeply personal music, he discovered "a certain personal magic," and decided to leave some cuts as they were initially created, while embellishing others and adding the new. The result is literally a "meeting of yesterday with today."
"I want to expound upon the emotional and personal impact of making music," he said. "It was very therapeutic for me to let go and get out of the way and leave certain things that I normally wouldn't accept. As life's road over the last couple of years has been unpredictable for all of us, I truly believe it leads to a brighter road of possibilities. I hope that the thoughts, aspirations, and revelations I had in making this project will bring me closer to tuning my direction to trying to make my future music as emotionally positive and uplifting as I can."
Throughout his prolific career, Eric Johnson has approached music as a healing force, a way to enhance the listener's consciousness and conjure joy and inspiration. Come hear an artist comfortable, but not at all complacent, with himself and his art.