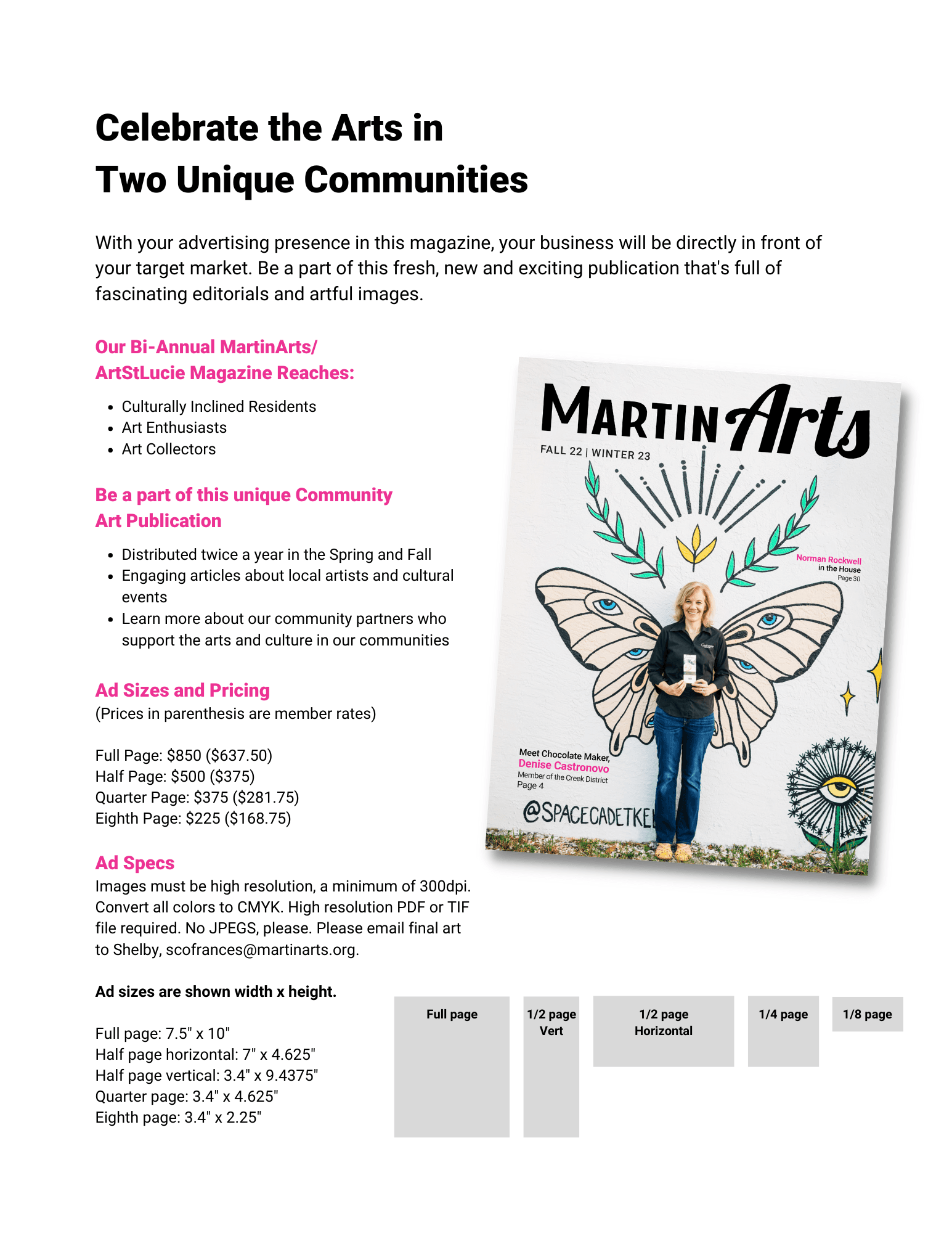 Becoming a partner with the arts, can help your business gain a competitive edge. Studies show that partnering with the arts fuels the economy, promotes health, wellness and safety, creates social cohesion and connectivity, and foster civic engagement.
- The Partnership Movement 
The Spring 2023 MartinArts Magazine is scheduled for distribution in mid March. Space reservations by January 31 with payment. Ad deadline February 15.
Ads will not be included if payment in full is not received prior to the deadline. 
Yes! I Want to Advertise in MartinArts & Art St. Lucie Magazine!