Arts Leadership | Neil Capozzi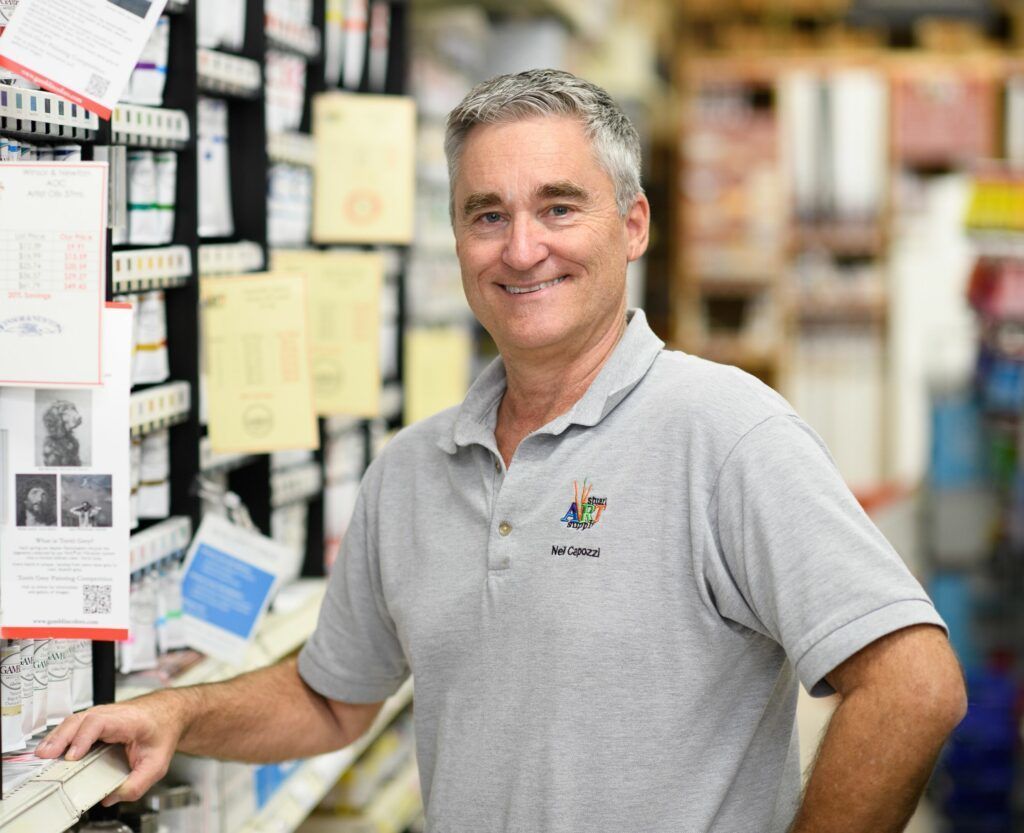 I began my artistic journey at age six, and I was hooked. I studied art until I was 18 and found that while art is fun it could not provide me with a career. A career in business was calling and upon graduation from the University of Connecticut. I happily became involved in Jay Mar an art and craft retailer, eventually becoming an owner. I helped expand a family business into a chain of five stores. As economies changed so did the business. The Stuart Jay Mar closed in 2012. Our local artists encouraged me not to give up, so I opened Stuart Art Supply in 2013.
Over the years I've had the opportunity work with many artists, being supportive, giving back my time, talent, and treasure. I have supported individual artists and art groups through my advocacy as a member of the Arts Council and the Arts Foundation Boards. I've successfully lobbied for local and emerging artists component at ArtsFest and nominated many talented artists for the annual Martin Arts Awards. I advise local art groups helping solve some of their business challenges. I helped advance an arts district in Stuart and I'm not done yet.