Save the Date! The MartinArts Awards returns on November 3, 2022 at The Lyric Theatre.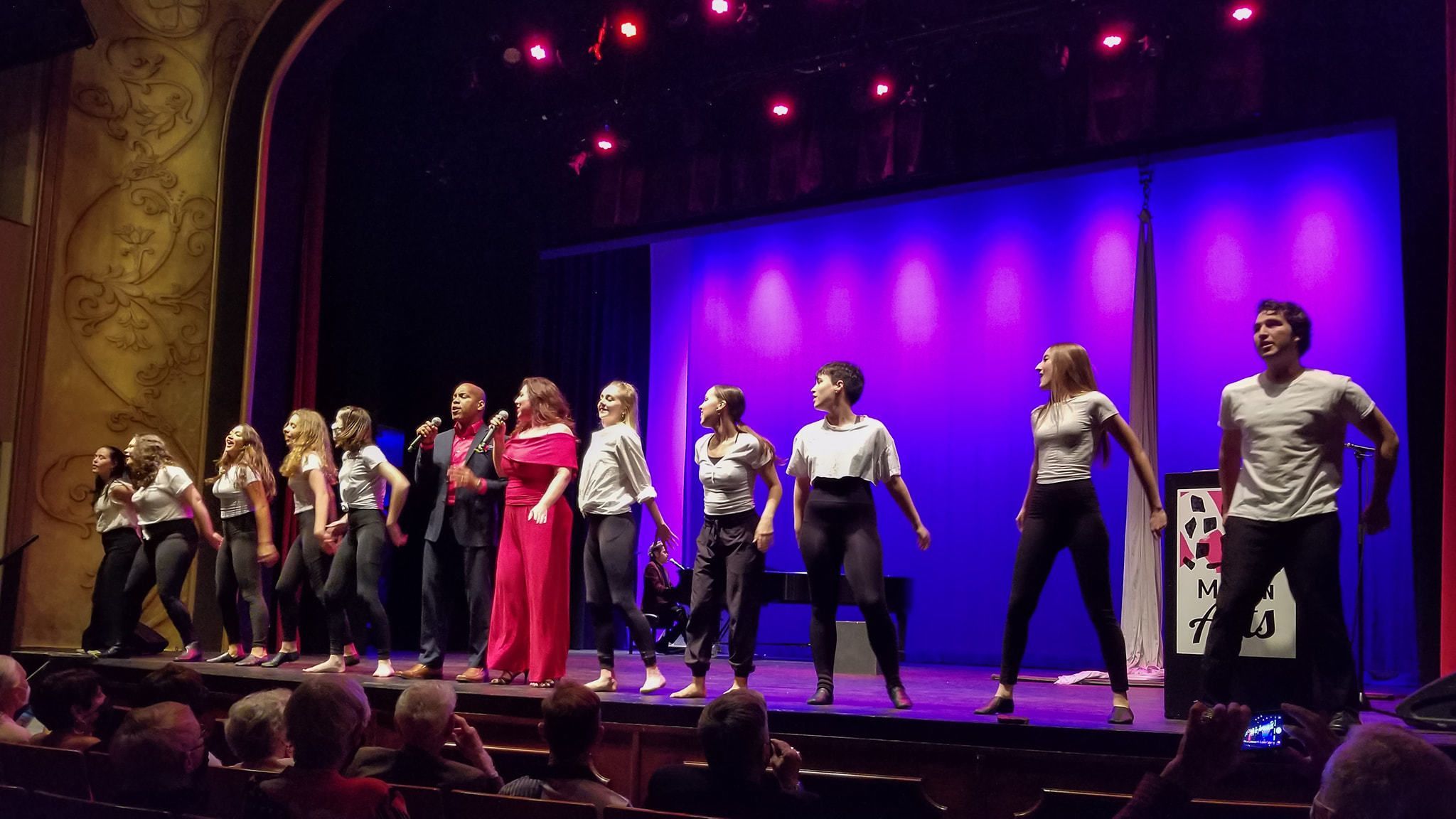 Honoring artists, philanthropists, volunteers, and leaders who inspire a passion for and participation in the arts within our community!
A most welcome reminder of life as we knew it returned to the Lyric Theatre on November 2, 2021, when MartinArts presented its' highly-regarded MartinArts Awards (aka the Marties) to a live audience.
For those who might not be familiar with these awards, they honor students, professional artists, philanthropists, volunteers, and leaders in the local arts scene.
Committee members patiently stayed with this event throughout the pandemic, carefully monitoring art patron's comfort levels and medically-established safety practices, waiting until the time was right to set a date for the Marties return.
Co-chairs Marney McKee and Lisa Renee Ludlum and committee members Kristal Wion-Eckhardt, Faith Paul, Sharon Hagin, Heidi Condon, Dr. Anita Caswell, Rickie Leiter, and Jeff Younglove along with staff support of Jennifer Hearn and Nancy Turrell, picked the perfect time for attendees to don their masks and support both student and adult members of Martin County's vibrant arts community.
The evening's festivities included an amazing opening number featuring alumni (former recipients) and nominees rejoicing in the individuality that is the hallmark of a community of creative people.
There were also several "mash-ups," with performances by student nominees, often in unique juxtapositions of their talents.
Several Marties Award recipients had been selected by the Board – and notified – before November 2. They included:
Lifetime Achievement in the Arts: Conney Dahn
Excellence in Arts Education: Ashley Monks
Arts Leadership: Neil Capozzi
Arts Service: Pat Pendergast
Corporate Leadership: Seacoast Bank
Special Recognition: The Barn Theatre for 50 years of community theatre
Announced during the event, the eagerly-anticipated recipients of the mARTies Awards are:
Visual Artist – Chris Kling
Performing Artist – Lorrianna Colozzo
Literary Artist – Gale Baker
Student Visual Artist – Christopher Carnes
Student Performing Music Artist – Ava Gunter
Student Performing Theatre Artist – Katie Vitale
---
What are the MartinArts Awards? 
Since 2003, the MartinArts Awards have been a signature event of MartinArts honoring outstanding artistic, voluntary, and philanthropic achievement in Martin County, which inspire a passion for and participation in the arts in our community.
Who is recognized at the MartinArts Awards?
Awards are given in two basic categories: Honorary and Nominated
Honorary Awards are selected by the MartinArts Board of Directors and represent a legacy of commitment to things such as leadership, arts education, philanthropy and lifetime achievement.
Nominated Categories are divided into Professional Artist and Student Artist (High School Seniors only) and represent the visual, performing and literary arts disciplines.   The awards are presented to an individual in each category with a proven record of artistic excellence, outstanding civic responsibility, and whose leadership has improved the quality of life in our community through the arts. 
What opportunities are available to support the event?  
Excited to be a part of a wonderful night? Invite your family and friends to attend!  Perhaps you'd even like to support our efforts?  Sponsorship opportunities and program ads and volunteer opportunities are available - call us at 772-287-6676 (x2) today to get in on the fun and be recognized as a supporter of the ARTS!  Proceeds from the event support student scholarships, arts education, and help fund year-round community outreach programs.  
Thank you to our Sponsors!