September 14: "Sonatas and Serenades" with flutist Tina Burr Applegren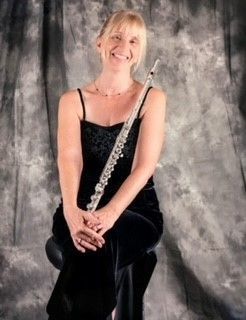 Tina Apelgren is one of the most sought after flutists in Florida today.  She has been the principal flutist of both the Atlantic Classical Orchestra and the Brevard Symphony Orchestra for more than 30 years.  During this time, she has appeared as a featured soloist for both groups on many occasions.  In addition to these regular positions, Ms. Apelgren is a Disney cast member, playing in the orchestra for the popular Candlelight Processional each holiday season. 
Mrs. Apelgren keeps a large and active teaching studio in Melbourne, Florida where she makes her home with her husband, Scott.  A lover of all the arts, she enjoys galleries, museums, ballet and theatre.  She is a true believer in the arts power to enlighten, uplift, and speak to people in a unique and powerful way.
Click HERE to register for an in person seat.