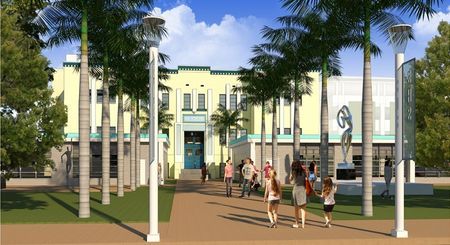 How YOU can help... Build a VISION for a Cultural Arts Center. Expand the impact of Arts & Culture in Downtown Stuart!
INFORM others about the project!

 

ASK

 for their support for taking the survey and giving input into the plan.

ADVOCATE for the project to restore the historic Stuart High School, and make it better than ever as a cultural center with opportunities for education and new programs that enrich our lives and provide new opportunities for the creative sector!

GIVE a GIFT! Funding is needed to plan for and make this project a great success for our community, its artists and arts organizations! Please consider a donation to support the planning effort.