Today the Martin County School Board voted 5-0 to support the "Intent to Lease" agreement between MartinArts and the Martin County School District! We are so excited to be moving forward with our team of experts - architects, historic preservation consultant, acoustician and fund raising! Watch for more news about each of these partners, and how you can help.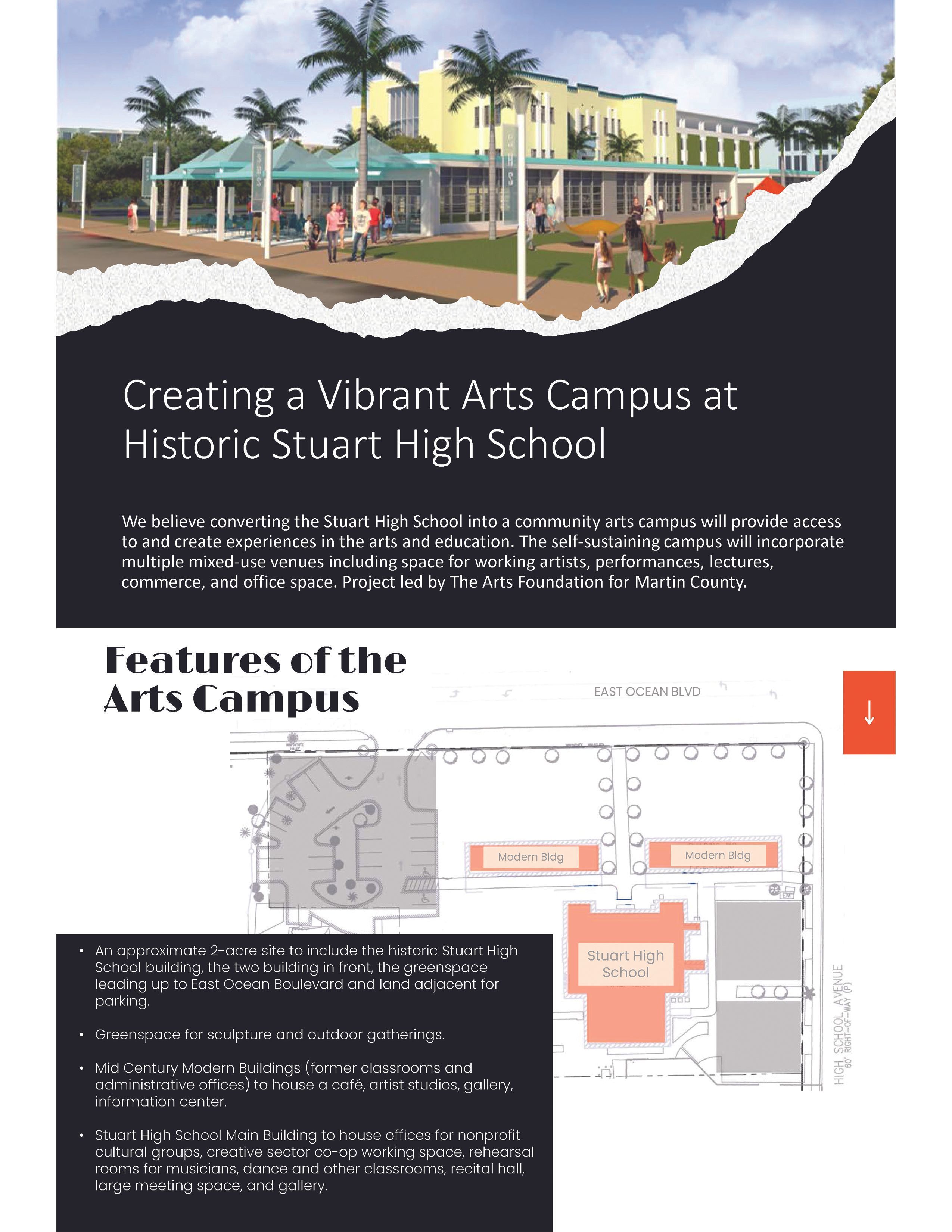 Stuart High School project receives grant from State of Florida, Division of Historic Resources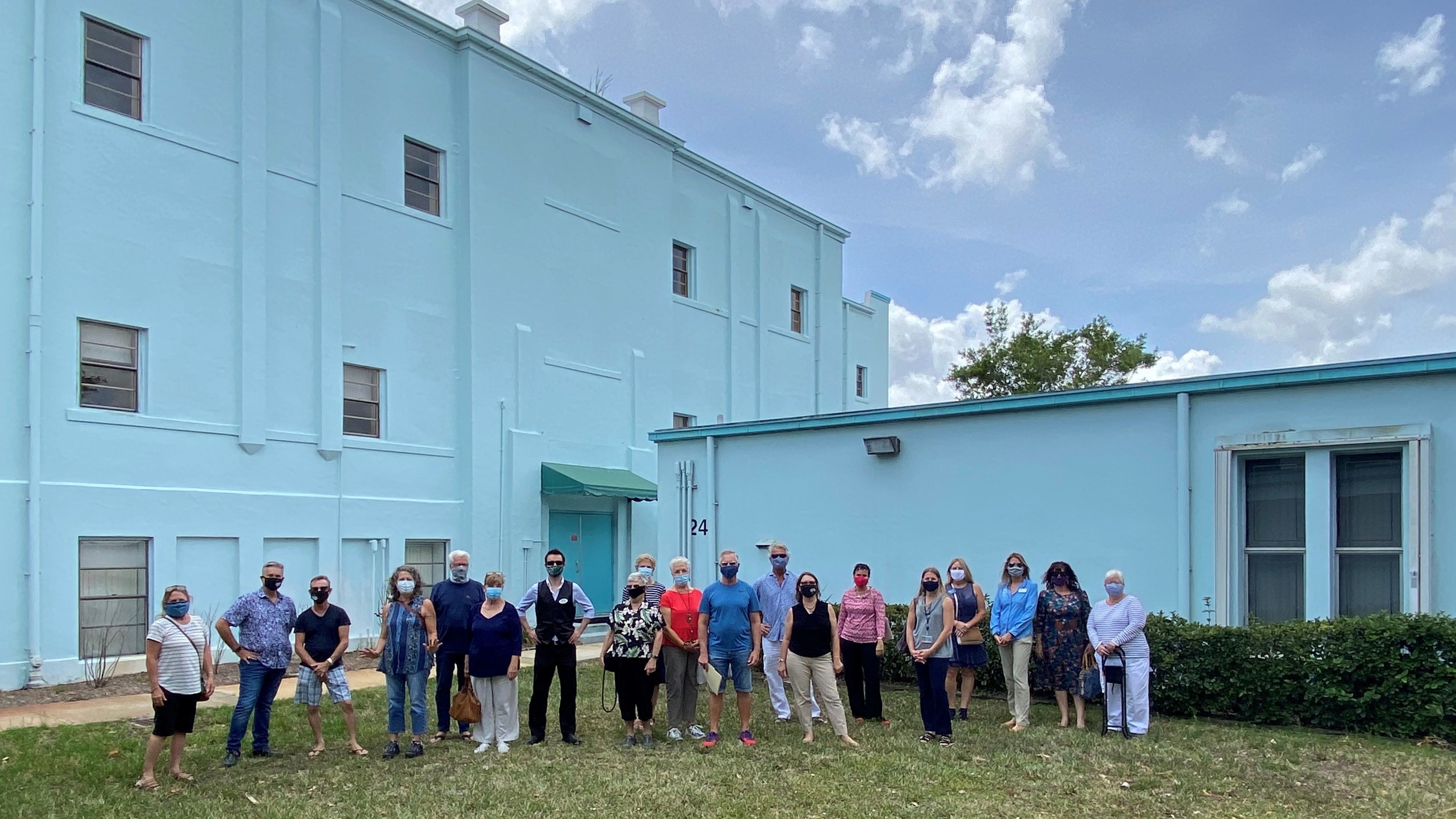 SHS Arts Campus | June 2021
The past few months have been a busy time as we work with Straticon Construction on the evaluation and due diligence for Stuart High School. One thing we've done is to take some groups through the space to help build enthusiasm for the project! The group pictured are representatives from many of the local arts groups who will want to be involved in the space as it comes to fruition. We anticipate wrapping up the due diligence by the end of July to then consider negotiations for a lease of the property (the historic buildings and some green space around them totaling approximately 2 acres).
SHS Arts Campus | March 23
The Martin County School Board voted 5-0 to support the agreement drafted by the school board attorney. The Arts Foundation board voted to approve the same agreement at its meeting on March 24. Straticon Construction will have 60 days, starting April 1st to inspect and evaluate the historic Stuart High School for renovation and repurposing as an arts center.
On Tuesday March 2, at a workshop meeting of the Martin County School Board, school board members authorized School Board Chairperson Marsha Powers and Superintendent Dr. John Millay to work with us to gain access to the buildings on the site for pre-construction evaluation.
Our progress and conversations with the School District have been quiet as we waited for Dr. John Millay's appointment as our new Superintendent of Schools. He has arrived and we look forward to meeting with him soon. Read more...
An application was submitted on June 1, 2020 to the State of Florida, Division of Historic Resources for $50,000 small matching grant. In August we defended our application to the DHR grant panel and were ranked #16. Funding may (or may not) be appropriated during the 2021 Florida Legislative Session for funding DHR grants.
The Arts Foundation for Martin County provided an update via letter to the members of the Martin County School Board . Click here to read the contents of the letter.