Women Supporting the Arts Presents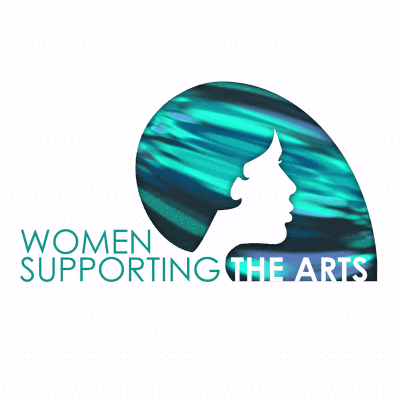 2020 – Special Recovery Fund Request
These funds are intended to help save jobs in the arts sector and "keep the doors open" to our community's cultural organizations. This special recovery grant program is designed to help arts organizations who have sustained losses because of programming and/or operations that have been modified or cancelled due to COVID-19. Organizations DO NOT have to be traditional bricks and mortar organizations to qualify for this grant. 
Support is limited to the following:
Salary support, full or partial, for one or more positions that are critical to an organization's mission. This may include independent contractors, as well as part time and full time employees. 
Facilities and Programs that may include expenses such as rent, utilities and contractual obligations for artistic fees and venue rentals. 
No match is required. Maximum request is $2,500.
Requirements: Organizational budget must be $250,000/year or less and be organized as a 501(c)3 nonprofit based in Martin County, Florida. The organization has not had access to other sources of emergency relief that this funding would duplicate (i.e. if you received PPP support, focus this request on costs not being covered by that source of funds).
You are not eligible to apply if you are a for-profit corporation, an organization whose primary mission does not focus on art or culture, K-12 school, religious organization, college/community college/university, or a city/county or other municipality.
Individual artists who are seeking economic relief should apply for the Arts Foundation for Martin County's Artist Relief Fund for grants up to $500. Individual Artists who are involved in public art may request funding for projects through the Women Supporting the Arts regular grant program (deadline September 18, 2020). We also encourage you as an individual to contact the Salvation Army if you are unemployed or self-employed and are struggling to pay your bills. They have funds available to assist with rent/mortgage and other essential living expenses. Call 772-288-1471. 
PLEASE remember that the people who are reading your application may know nothing about your organization or your programs. Be sure that when a reader has finished reviewing your grant application, they will know your organization. 
Questions? Please contact:
Nancy K. Turrell, CEO
Arts Foundation for Martin County
Phone: 772-288-5397 ext 4 | Email: nancy.turrell@martinartsfoundation.org
Application Deadline = August 3, 2020, 5 PM
APPLICATION CLOSED.
Grant notifications will be made in early September but no later than September 15, 2020.