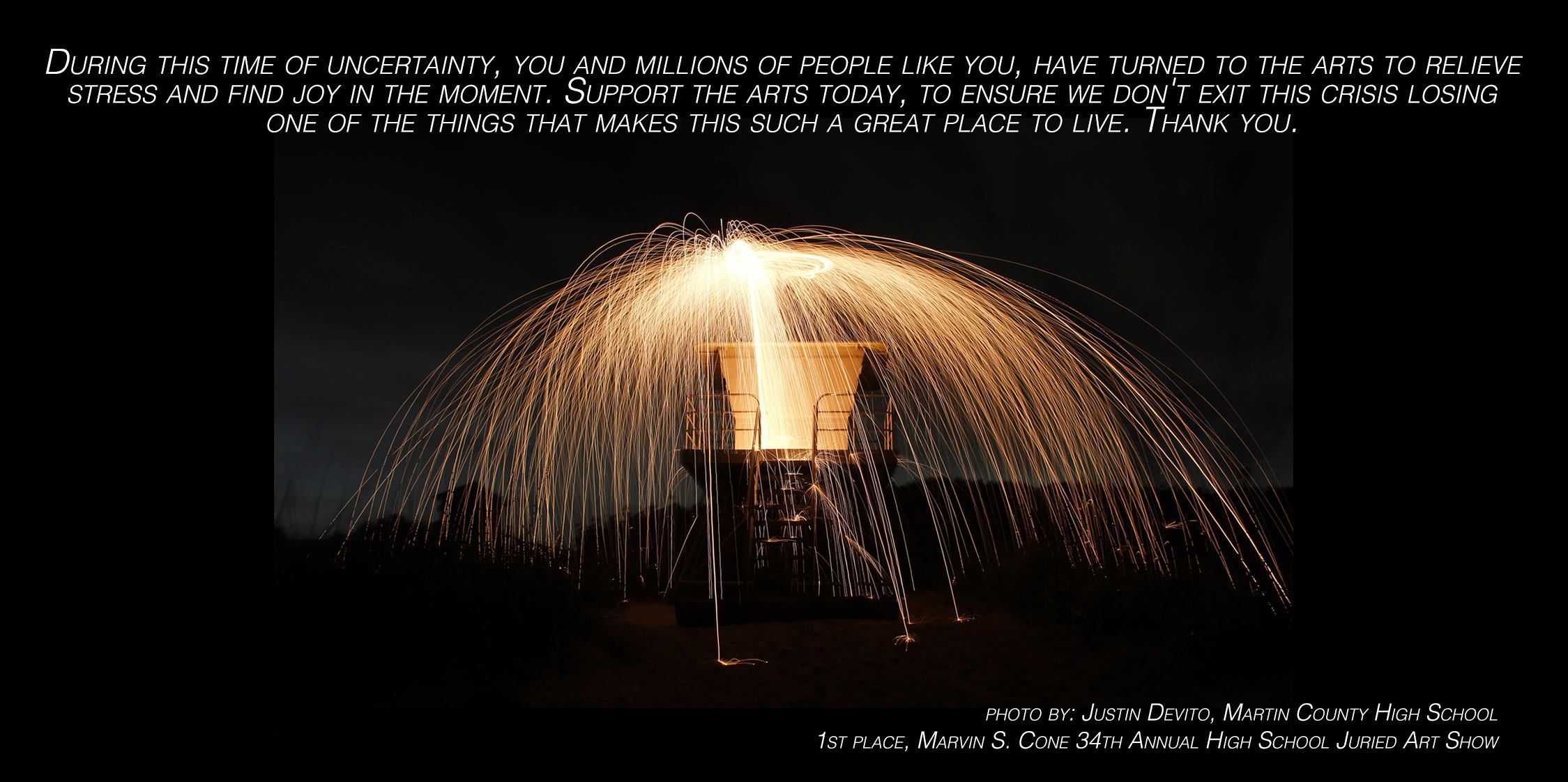 As you look toward the end of an unprecedented year and reflect, you find that there is still much to celebrate. Despite the year's challenges there are many things for which to be grateful and the Arts Foundation for Martin County is grateful for YOU!
We consider your continued support a triumph in the face of adversity. You sustain us and our ability to inspire the community. The arts provide an oasis for individuals like you who seek a creative outlet. The healing effects of the arts has sustained our sprits through these trying times.
During this crisis, the Foundation lead the way to find resources for the artists who were most in need, raising funds for the first ever Artist Relief Fund in Martin County. To date 12 artists, experiencing financial distress over the course of the pandemic, have received grants along with 7 nonprofit arts organizations who received grants through Women Supporting the Arts, for a combined total of nearly $20,000.
Now we ask you to lend support to the Arts Foundation through year-end giving to help us fill the gap we are experiencing. Please consider a donation to The Arts Foundation in support of the ideals you cherish and the community you wish to see remain a vibrant arts infused community. Plans for 2021 include presenting both ArtsFest and an ArtsFest at Home (a virtual experience) and working towards a vision for an arts center at the historic Stuart High School. 
With your support, we persevere and curate experiences that nurture the soul through the arts. Your contribution is appreciated beyond measure and extends far beyond our organization into the lives of many within our community.  
Because we are a registered 501(c)3 organization, your donation is completely tax deductible. We thank you for your generosity and support of the arts today!
---