Up next in the Gallery...
---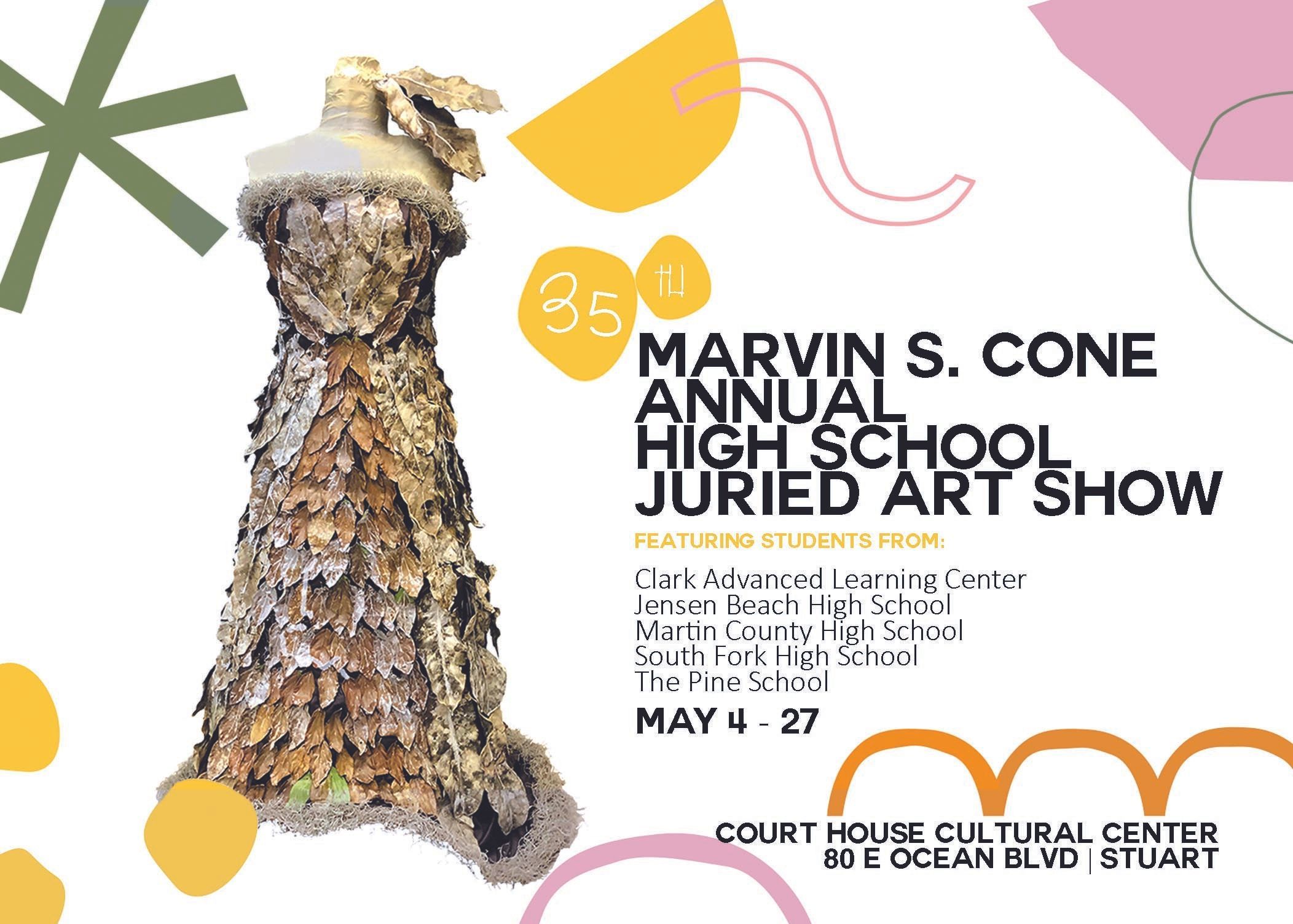 Marvin S. Cone 35th Annual High School Juried Art Show
Exhibit Dates: May 4 - May 27, 2021
Featuring art work from students of Martin County, Jensen Beach, and South Fork High Schools, The Pine School, and Clark Advanced Learning Center
Cover Image: Best of Show 2020 "Sempre (Always) by Isabella Lake, South Fork High School
Click HERE to learn more about the history of this annual exhibit.
Can't make it to the gallery in person?
---
Interested in Volunteering at the Gallery?
---
Upcoming Exhibits...
Summer Salon

June 8, 2021 to July 24, 2021

Featuring members of the Martin Artisans Guild

31st Annual All Florida Juried Arts Show

Featuring all Florida Artists in All Media

Cover Image:1st Place 2020 "Protect Us" by Stephanie Cunningham
---
**Gallery Hours (only during an exhibit)
Tuesday 10 AM - 6 PM | Wednesday - Saturday 10 AM - 4 PM
A donation of $5 in support of our exhibitions and programs is requested.
**Court House Cultural Center is monitoring current Covid-19 health and safety regulations and will follow these guidelines:
Gallery capacity is limited to 20 people at a time.
All visitors, staff, and vendors must wear a face covering/mask while in the building. If you do not have one, we can provide a disposable face mask when you arrive.
While in the building, all visitors must maintain a 6-foot distance from others.
Hand sanitizer is available throughout the building.
Staff will clean frequently touched surfaces throughout the day.
We ask that you do not come to the gallery if you have a fever or any flu-like symptoms, or have been in close contact with anyone presumed or confirmed to have COVID-19 within the past two weeks.
Note that while we have done our best to minimize the risk of exposure to the Coronavirus, this risk cannot be completely eliminated. You will enter at your own risk.
Sponsored in part by the Florida Dept. of State, Div. Of Cultural  Affairs, Florida Council on Arts & Culture, the National Endowment for the Arts, Martin County Board of County Commissioners, and private contributions.