Women Supporting the Arts' mission is to build a community of philanthropists who inspire, educate & encourage women to strengthen the arts and cultural environment in Martin County.
To provide grants for arts enhancement programs, projects, scholarships, and internships to adults and children of all cultural and economic backgrounds in Martin County.

To educate women about the arts and cultural needs of the community and provide learning opportunities for philanthropy.

To develop friendships, support and networking opportunities by working for a common goal.
---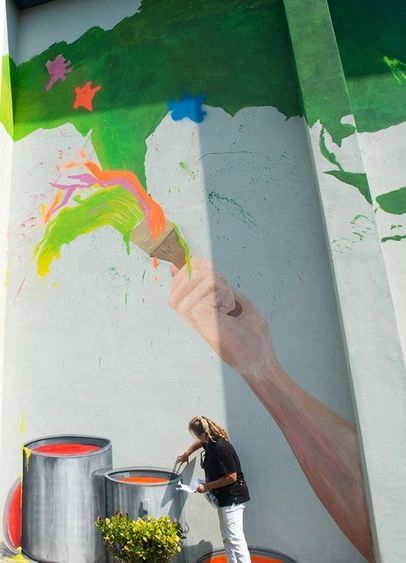 Women Supporting the Arts is a group of dynamic women who come together with a shared passion and enthusiasm for the arts. Collectively, our members have been proactive champions of the cultural sector and all it brings to our quality of life in Martin County. 
Women Supporting the Arts was born from a void. There were no local funding sources for the arts and cultural projects in our community. Members of the MartinArts Foundation responded and embraced a vision for the creation of a women's giving circle that focused on arts-related projects, programs, scholarships and public art. 
Each year, 90% of the funds go directly to the pool available for grants and the balance is allocated to support administrative costs. All decisions about allocations are made by the members of Women Supporting the Arts. 
Members review all grant applications which are judged based on several criteria, including merit and value to the community, to assure the best investments are made with the funds. Monthly lunchtime meetings encourage camaraderie and fellowship among members while also introducing members to grant recipients. 
By creating a giving circle to address the gap, the MartinArts Foundation has created a lasting legacy and method for supporting for arts and culture in our community. The MartinArts Foundation is a 501(c)3 nonprofit organization with a mission to support the arts community of Martin County by accepting designated funds benefiting the arts and specifically, the programs of the MartinArts Council. 

Grants have been given to individual artists, students, arts organizations, civic groups, nonprofits, and governments. The average grant amount is about $1,400 with the largest being $9,000 and the smallest, $150. 
The impact of these grants is hard to count. In a community where the annual economic impact of the arts is more than $27 million, the impact of Women Supporting the Arts grants is widely felt. 
Grants support initiatives that spur artists to follow their dreams while other provide the seeds to present programs of the highest quality to residents in our community. 
---