Hobe Sound Mural Dedication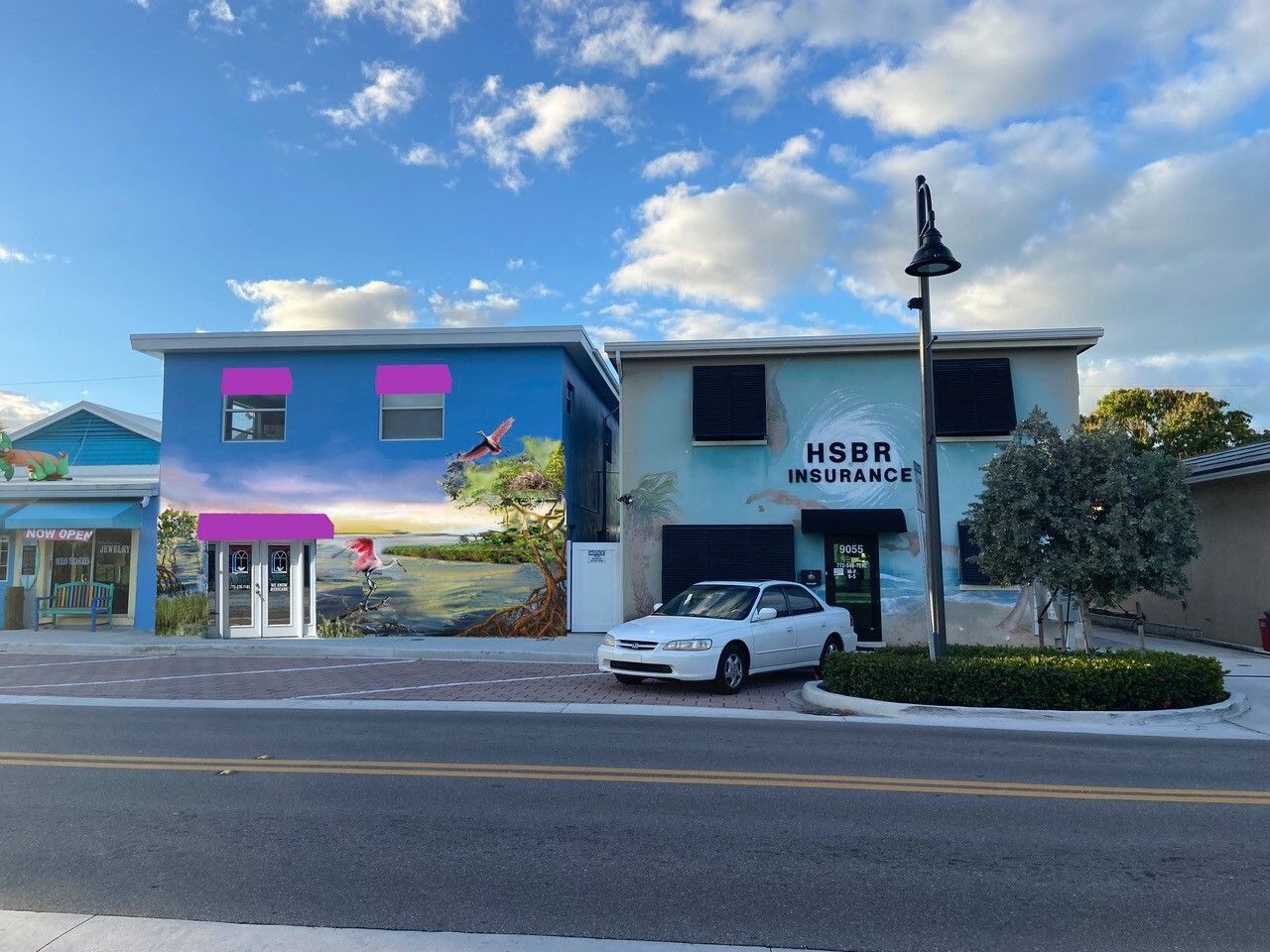 Highlighting a nesting pair of roseate spoonbills, Hobe Sounds' newest Mural "SUNRISE SPOONBILLS", celebrates the splendor of these birds and our natural environment in a poetically elegant mural.
Join us at the Mural Dedication on Wednesday, May 10th at 5:30 PM for pink drinks! & appetizers. We are honored that the Audubon of Martin County will share some interesting ornithological facts for us bird lovers! See if you can find the hidden phrase of 'Hobe Sound Local'!
This mural was painted by both the local artist, Nadia Utto of Urban Camouflage Arts Company, who spearheads the overall nonprofit Landmark Arts & its Hobe Sound Murals endeavor, along with Guest Artist, Brenda Leigh of Stuart, whose artistic specialty is exactly this kind of deft ability to transform spaces with sublime colors. Originally from Fort Lauderdale, she studied in California and spent many years in both the Virgin Islands and Hawaii honing her mural skills. Recently featured in the Stuart Magazine as an important local artist, having painted 22 public murals in that area. In addition, she is a mosaic public artist and a teaching artist, working to inspire others to find their own voice through their art. Brenda was also an artist on HSM#10 "A Taste of the Tropics" at Taste Restaurant.