Tru Phonic Live at Terra Fermata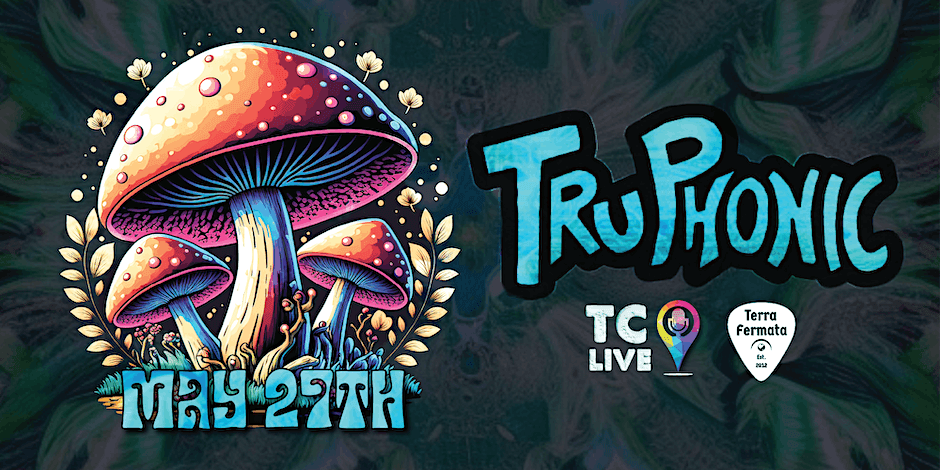 Tru Phonic is a highly talented and energetic musical group that specializes in creating dynamic, upbeat and unforgettable performances. Their unique style of music is a fusion of Jam, Funk, Blues, Rock, Soul, Jazz and Hip-Hop, which is guaranteed to get audiences up and dancing.
If you are looking for a concert that promises to be a night to remember, then the Truphonic concert is the perfect choice. With their captivating melodies, electrifying beats, and powerful vocals, Truphonic will take you on a musical journey like no other.
So gather your friends and get ready to dance the night away at the Truphonic concert – an event that promises to be an unforgettable experience filled with great music, high energy, and non-stop fun.
$8 presale
$12 at the door