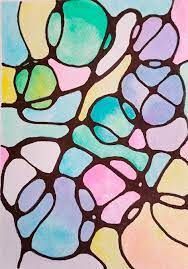 At Market on Main we are partnering with Nancy Huss, RN & Wellness Coach for an exciting FREE art experience – neurographic art! This form of art is a unique and therapeutic way of expressing and exploring your creativity (even if you believe you aren't creative). You'll be transformed into a 2023 Picasso!
Neurographic art is a process that involves drawing continuous lines to create a complex, abstract image. The process is meditative and helps you tap into your inner thoughts and feelings. It is a great way to reduce stress and anxiety while also creating something beautiful.
REGISTRATION for this unique art experience is required. Only 15 slots available for adults and teenagers 14 and older. Free to participate but donations to Stuart Main Street are appreciated!