Fine Art Pop-Up & Open House - The Gilt Complex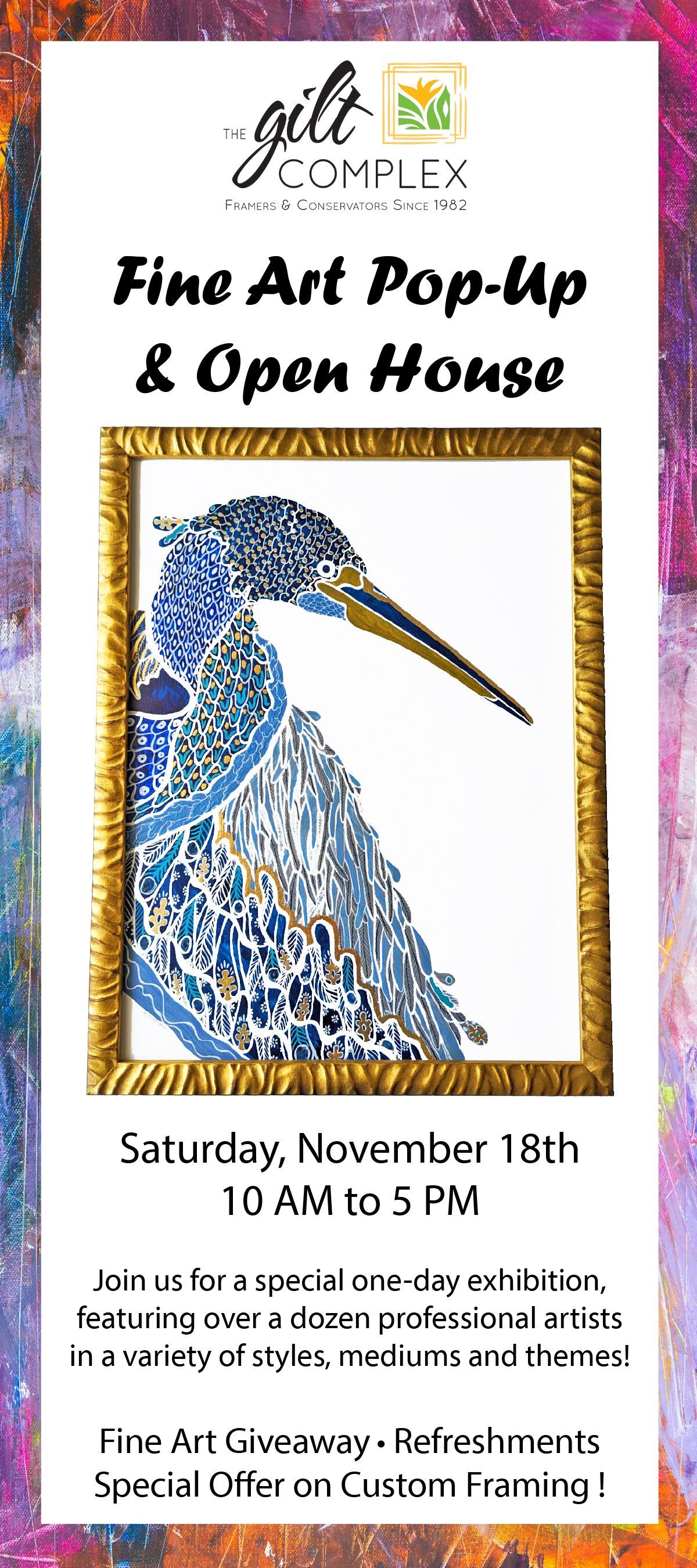 Join us on Saturday, November 18th from 10 AM to 5 PM for a one-day only exhibition and open house at The Gilt Complex! This highly-curated exhibition features local artists specializing in oils, acrylics, watercolors, inks, colored pencils, photography, collage, hand-made jewelry, mixed media and more. Meet the artists, enjoy live demos and refreshments, enter to win an original painting and shop original works, prints and one-of-a-kind pieces!
We're located right in the heart of The Creek District of Arts & Entertainment, at 608 Colorado Avenue in downtown Stuart, FL!
For questions or inquiries, please contact us at 772-463-0125 or katie@thegiltcomplex.com.