Heather Ivins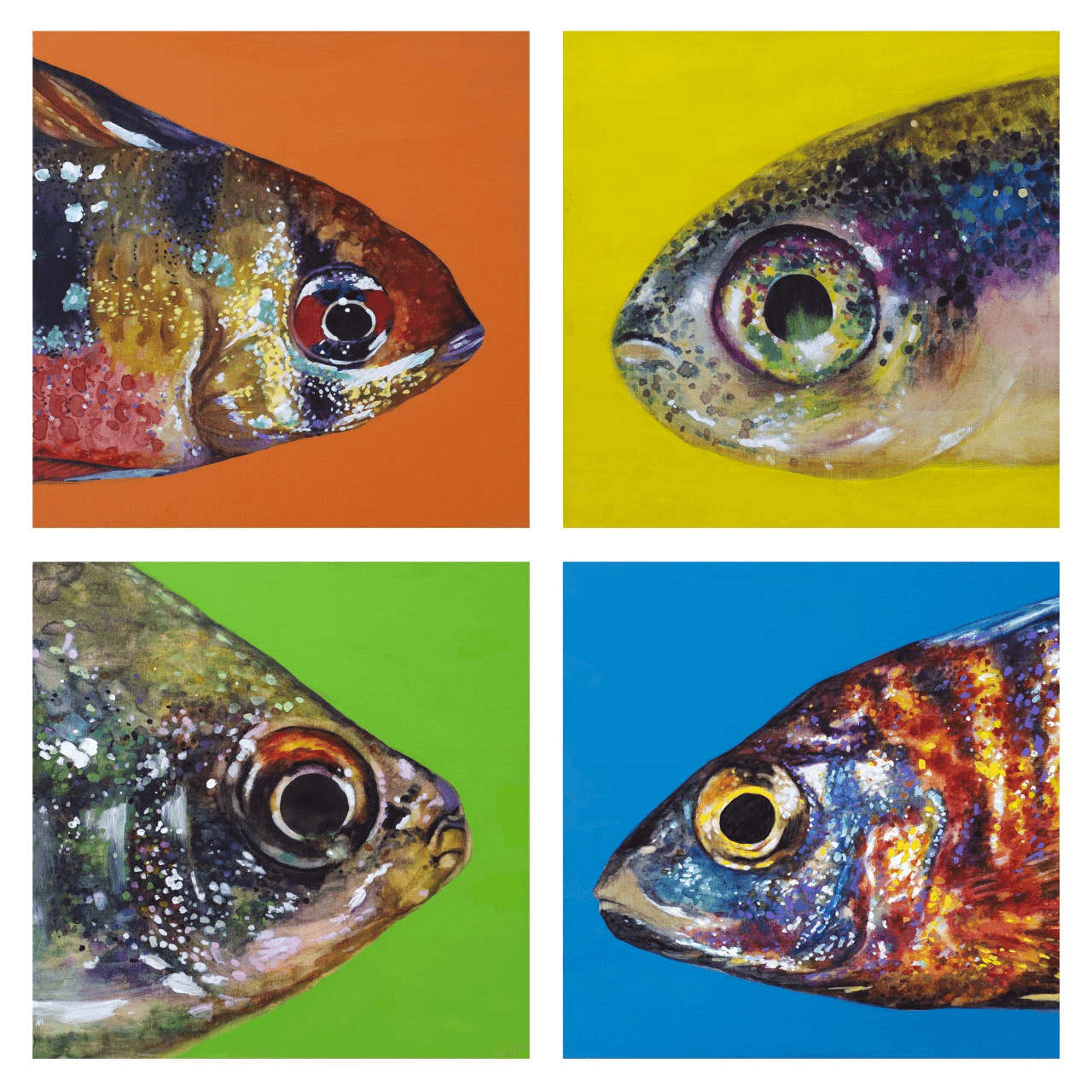 Heather Ivins is a self-taught multidisciplinary artist living in Stuart, Florida. With a focus on photorealistic pet portraits, watercolor paintings, and custom illustration work, her art celebrates the exquisiteness of the subject, be it a cherished pet, a colorful sunset, an overlooked everyday object, or even a moldy piece of fruit!

Heather's artwork is varied in media, technique, and subject. From the thoughtful and meticulous process of colored pencil pet portraiture, to painting en plein air or in a wild mess of experimentation in her home studio, Heather's artwork is full of surprises, as her playful and inquisitive spirit keeps her seeking new outlets for creative expression. Her work is largely inspired by nature and reflects the beauty and wonder of life.

Heather, a native New Yorker who spent her adolescence on the Treasure Coast of Florida, is also a seasoned graphic designer who has been working in the field since 1993. She began her design career in the sign-making industry in Stuart, Florida. After several years, she moved to Boston to further her career. Heather worked for Fast Company Magazine, Inc Magazine, and SMASH Advertising before moving to New York City in 2002, where she worked as a graphic designer for the marketing department at AOL. 16 years later, she returned to Stuart, where she runs creative studio HEATHER & JOHN with her husband, John Ciambriello, offering brand design, post-production photo editing, illustration, and other creative services.