Katie Gianni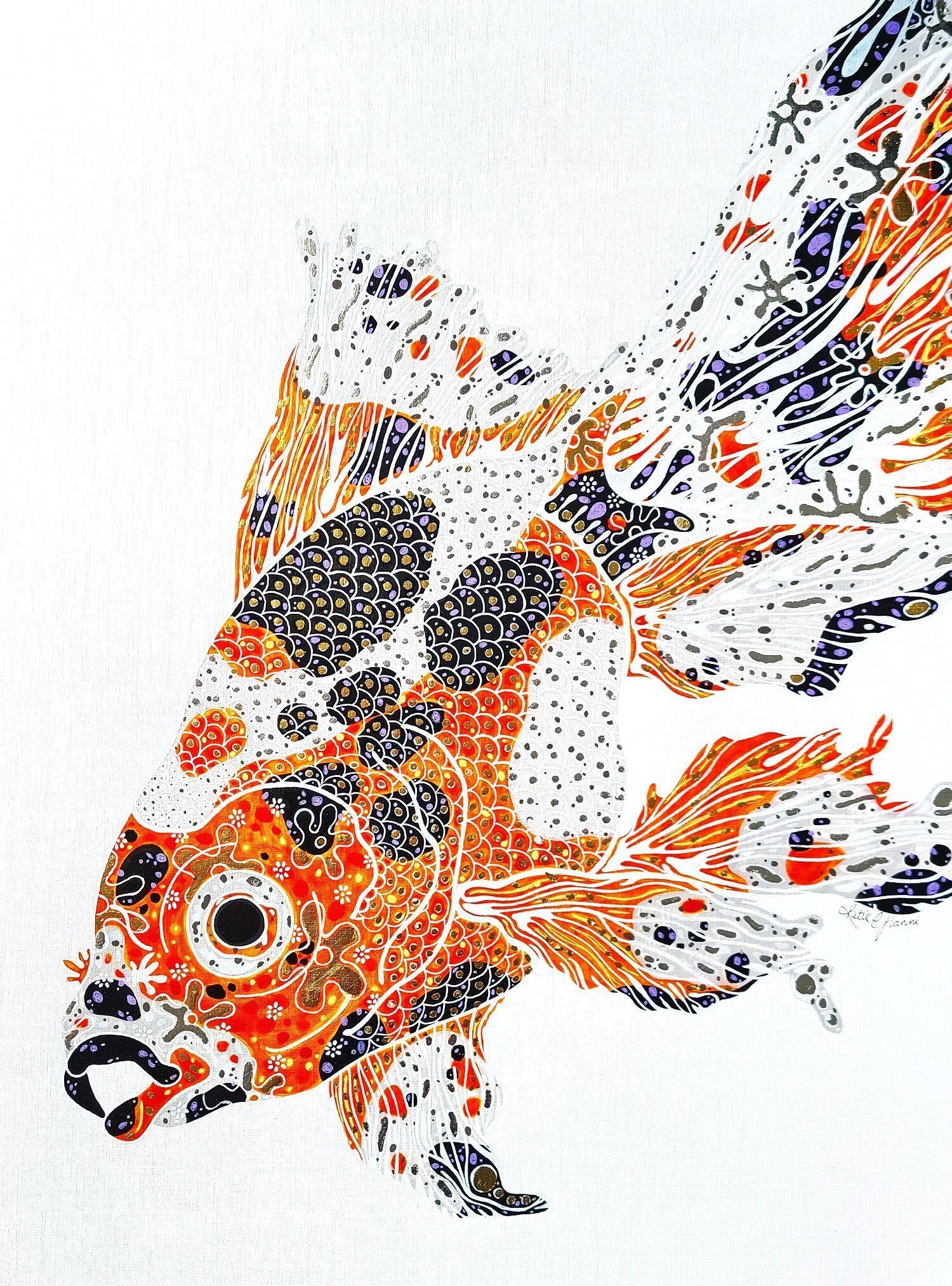 Katie Gianni is an award-winning, South Florida artist creating eye-catching, ornate paintings using various types of ink and acrylic mediums on paper and canvas. Inspired by aboriginal and Art Nouveau styles, each one of her paintings are adorned with metal leaf or gold ink, with intricate patterns and lines in white. Her work focuses on local and exotic wildlife, as well as colorful abstract pieces. She is also known for her whimsical Blue-Footed Booby paintings that have quickly gained popularity.
Katie developed a passion for ink and printing while studying lithography and wood block in college. She graduated from Stockton University of New Jersey with a Bachelor of Fine Arts degree in Visual Arts and Printmaking. After moving to Florida in 2015, she began experimenting with India ink to mimic block print styles and designs; incorporating metallics to embellish the subjects silhouette and features.
Katie spends most of her time creating in her private, at-home studio. She works full-time as a design consultant/fine art framer at The Gilt Complex in downtown Stuart, Florida - specializing in custom framing and art restoration. Katie is also very active in the local arts community, serving as a founding board member for The Creek District of Arts & Entertainment. She's also a member of Women Supporting the Arts in Martin County.