Martha Quigley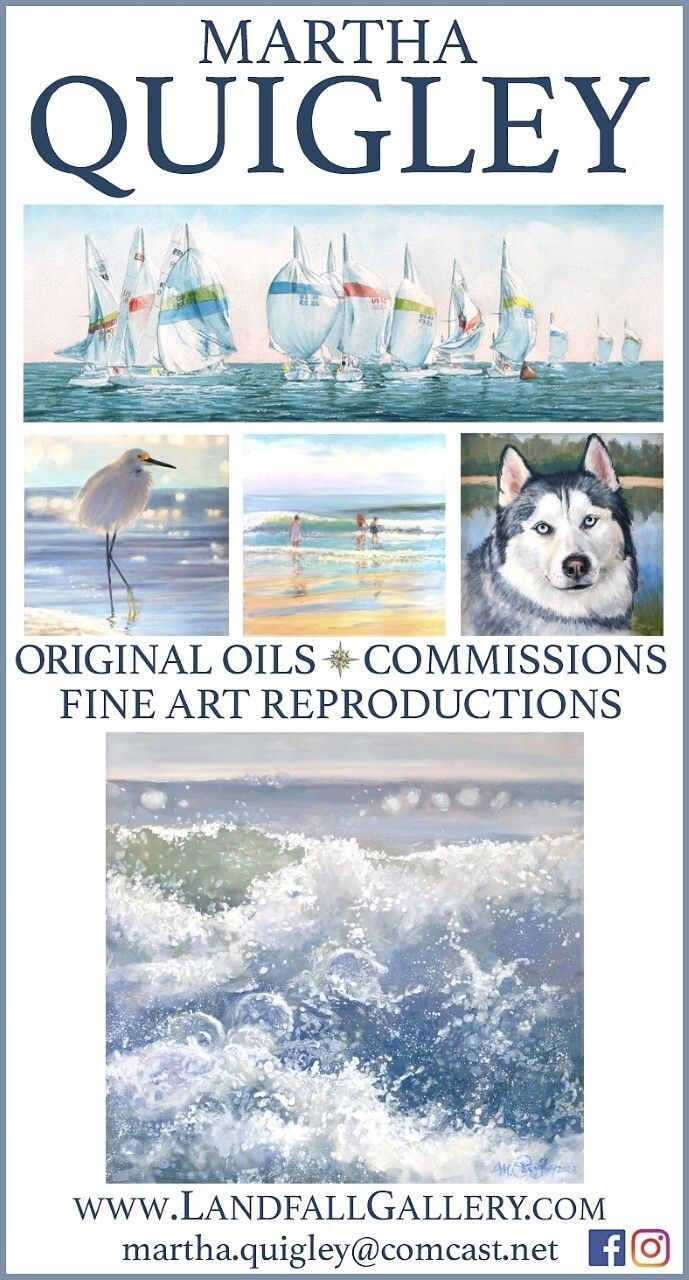 I find inspiration in the colors of the ocean and all things nautical.
I love working in oils with their unmatched luminosity. I love exploring color, light and shadow within the context of repetitive or iconic shapes. I love layering transparent oils over a warm-tinted underpainting because I find it adds subtle warmth to what has traditionally been my very cool palette.
Due to a donation of a pet portrait in 2015, I have also found an expansive niche painting portraits of animals. These works are commissions on which I try to  work very  quickly with large brushes in order to maintain a loose style while capturing the personality by detailing the eyes and expression.
In addition to painting, I print and frame all my own work using acid free matboard for framing and archival inks for my fine art giclée printing.
I have been painting my entire life and know that I am very fortunate to be able to do something I love. I began private art instruction at age 12 and graduated Massachusetts College of Art with a BFA in Art Education and minor in drawing. 
I am a life-long sailor with a U.S. Sailing Medal for the Adams Cup in 1995.
Landfall Gallery is a virtual gallery, which allows me to combine my two passions of art and the ocean while travelling to wonderful coastal venues as a participant in professional Art Festivals each year from New England to Florida.