Pam Ayres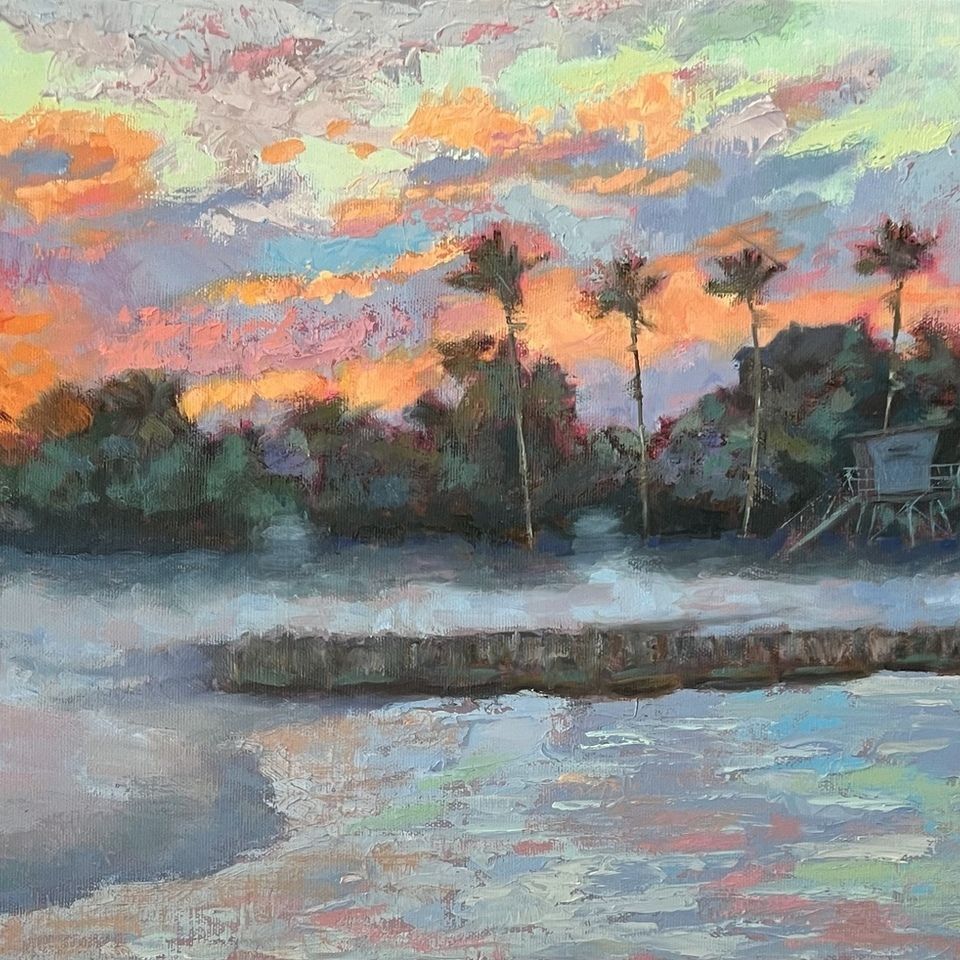 Pamela J. Ayres was born in Minneapolis, Minnesota. Pam is an oil and acrylic painter who paints en plein air as well as in the studio, mostly from life. She travels and paints both in the US and abroad, applying fresh color and energetic strokes to her work. Inspired by the qualities of light, values and color relationships, Pam is continuously discovering new ways of interpreting nature's beauty onto canvas.  
Pam's work is collected nationally and internationally and has recently caught the eye of judges and curators.   She has been juried into and has participated in 7 plein air competitions in Florida and across the United States. Pam has also painted in numerous quick paint events and recently won Third Place, Professional Division at the Lighthouse ArtCenter's 2021 Quick Paint at the Ann Norton Sculpture Gardens in West Palm Beach, Florida.
Living in southeastern Florida, Pam is surrounded by the scenic abundance of the Atlantic Ocean and the coastal waterways leading to it. When not painting outdoors, Pam paints at The Village Art Studios in Tequesta, Florida, which is a juried, co-op studio and gallery.