Be Squared - A Members Exhibition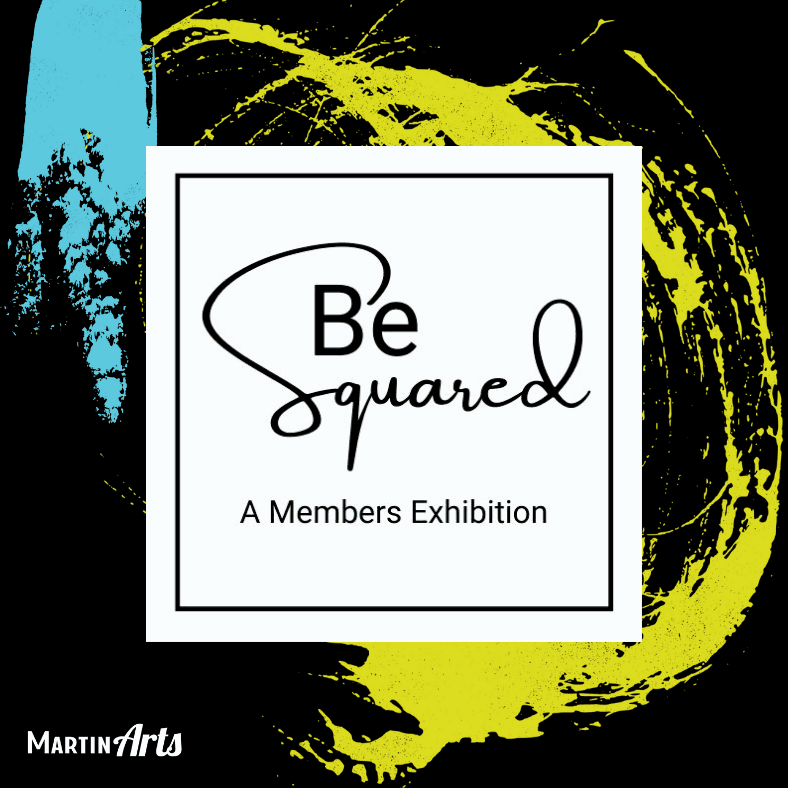 MartinArts is proud to present a unique collection of original works, created by its Member Artists, in Be Squared – A Members Exhibition. 
Exhibit dates: June 10 - July 23, 2022
This exhibit showcased the diverse talents of 52 artists who are all members of MartinArts. Unique to the collection, is that each piece is created and presented in a square shape. In addition to works presented, a special selection of 8"x8" works, were created and donated by participating artists in a variety of mediums, with proceeds to benefit arts education programs in Martin County.
"We invite the community to experience these extraordinary works by this exemplary group of artists at our beautiful, historic gallery," said Nancy K. Turrell, Executive Director of MartinArts. "Whatever your favorite medium or genre, it's bound to be showcased in in this exquisitely-presented "square" exhibit."
Be Squared – A Members Exhibition, featured works by these celebrated MartinArts' Member Artists:
Jeanine Baum, Michaelann Bellerjeau, Kimberly Beltrame, Dinija Berkien, Mallo Bisset, Deborah Bottorff, Sally Browning Pearson, Tracy Canada, Holly Cannon, Marc Cohen, Suzanne Connors, Kendra Deltano, Evangelia Deslis, MJ Dowling, Sharon Ferina, Tom Forster, Torenzo Gann, Katie Gianni, Lindsay Hager, Jill Heveron, Heather Ivins, Etheard Joseph,  Julia Kelly, Justin Klahne, Sue Klahne, Scott Klimek, Chris Kling, Jane Lawton Baldridge, Mia Lindberg, Barbara Z. Lyons, Dan Mackin, Lorrie McKenna, Dana Meyer, Maria G Miele, Mary Mirabito, Lynn Morgan, Margarita Nielsen Palacios, Janis Clary Oehlschlager, Tom Prestopnik, Mary Lou Pults, Lisa Rapp, Diane Raymond, Jacquelyn Roesch-Sanchez, Danuta Rothschild, Bobby Savage, Jordan Silvia, Mark Stall, Marian Vitale, Jesse Walker, Sunny Walker, Laura Kay Whiticar Darvill
Support Arts Education - purchase a Be Squared 8"x8" today!