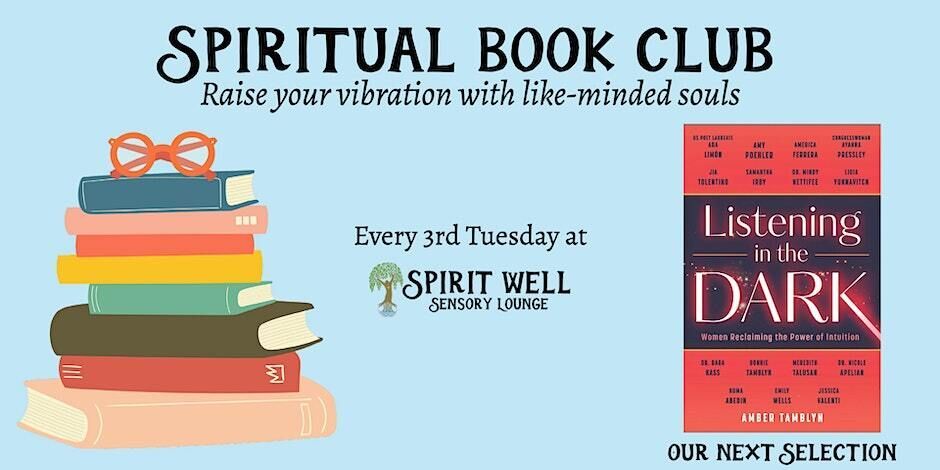 Are you frustrated with the state of the world, looking for your tribe? Join like-minded spirits seeking deeper understanding of the greater body of material covering all avenues of spirituality.
Meet with Spiritual Book Club monthly for an hour to discuss a book on a spiritual topic, chosen by the group.
May's Title is : "Listening in the Dark" by Amber Tamblyn
"Listening in the Dark" by Amber Tamblyn is a powerful coming-of-age story about a young girl's journey of discovery. Centered around the protagonist Shiloh, the novel follows her journey as she moves from her hometown to attend college in New York City and discovers new perspectives on life, love and identity.
Along the way, she learns lessons about listening to her inner voice, taking risks and defying societal expectations. With an empowering narrative and honest reflections on female experience, "Listening in the Dark" offers readers an inspiring message of self-reflection and personal growth.