LauraKay Whiticar-Darvill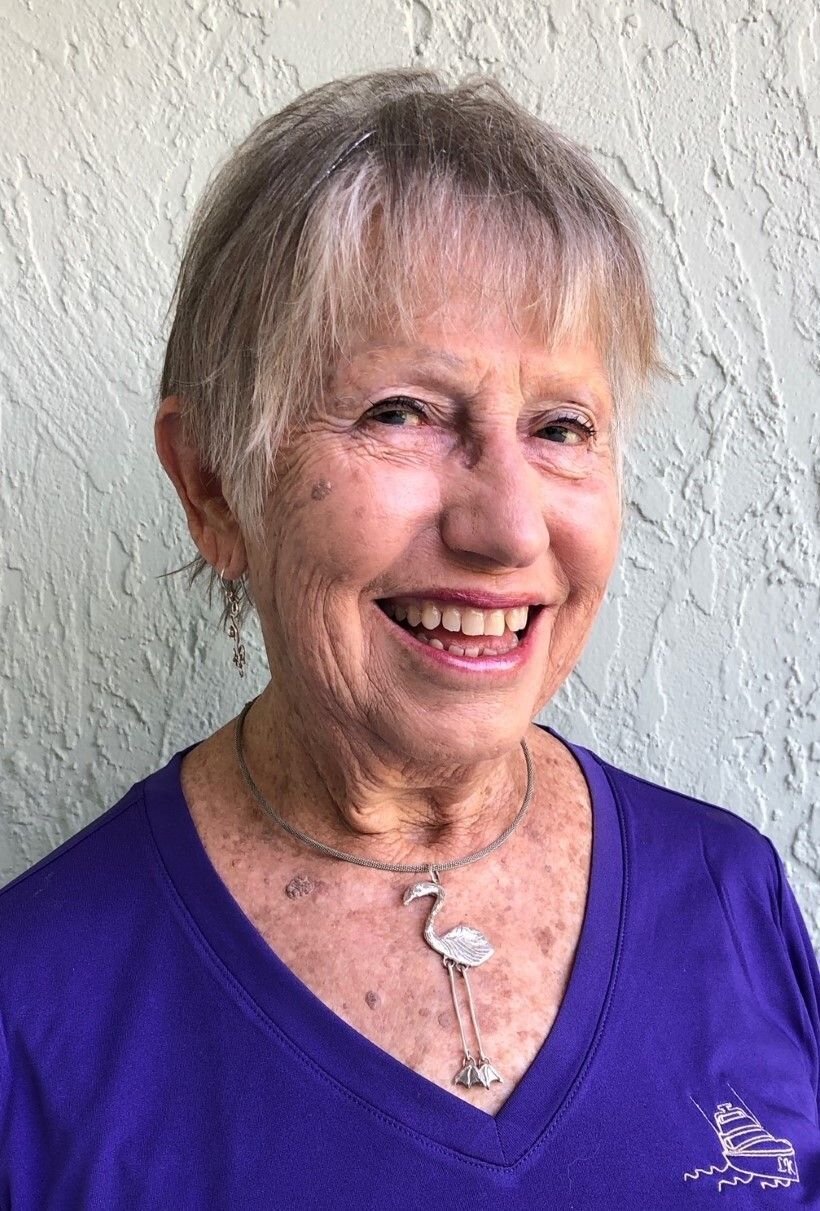 Laura Kay Whiticar Darvill was born in Stuart, Florida. Her father was a charter fisherman, and when she was about ten years old, he started a boat building business "Whiticar Boat Basin". As a result, much of her time was spent on the water, an influence that has transferred into much of her jewelry.
She graduated from the University of Florida and started her career as a mathematics teacher. She learned to crochet, embroider, and knit from her grandmother and mother, however, teaching and raising three children kept her too busy for pursuit of other activities.
After retirement, Laura Kay developed several other interests. She learned American Sign Language and interpreted in the school system and for Treasure Coast Deaf Church. She also took up sailing about seven years ago, extending her love of being on the water. About twelve years ago, on a transatlantic cruise, she discovered a passion for making jewelry.
Her jewelry incorporates sterling silver, pure silver and jeweler's gold into pendants, earrings, bracelets, rings and necklaces. This often features gemstones, fused glass, lamp work beads and other materials. Her special areas of jewelry creating are wire wrapping and silver clay.
Laura Kay has attended the William Holland Lapidary School of the Arts classes for eight years. She has taken several classes at the St. Lucie Rock and Gem Club, as well as participated in several national workshops and conventions. Laura Kay is a member of the St. Lucie Rock and Gem Club, the Martin Artisans Guild, and the Arts Council of Martin County (all local organizations promoting the creation of art). She is also a member of the Alliance for Metal Clay Arts Worldwide (AMCAW), The Florida Goldsmith Society, and the Southeastern Federation of Mineralogical Society.
Laura Kay's jewelry may be found in Geoffrey Smith Gallery in Stuart, Florida, in Geoffrey Smith Artist Studio and Gallery, and in the Emporium at the Elliott Museum. She often exhibits in the Martin Artisans Guild in the Palm Room at Harbor Bay Plaza in Stuart, Florida.
In March, her studio will be on the Open Studio Tour in Martin County. She also publishes a newsletter "Whiticar Waves" which features her art stories and events in the area. To join her newsletter, send your name and email to jewelrybywhiticar@gmail.com.
Awards and Exhibits
Laura Kay received a Certificate of Merit award for her castle pendant. The award was given by AMCAW which is an international jewelry organization. This was also featured in their 2022 Calendar.
2021 winter exhibit at the Elliott Museum in Stuart.
Five pieces of her jewelry in the 2020 and 2021Handmade exhibit at the SOHO Gallery in Winter Garden, Florida
Twelve exhibits in the Palm Room at Harbour Bay Plaza in Stuart
Three exhibits sponsored by the Arts Council of Martin County.
A set of jewelry in the 2020 Endangered Animals Juried Exhibit
Award of Merit in the Backus Best Of The Best, 2021
Superbly Sintered Juried Exhibit at AMCAW International Convention 2022
Bits & Pieces at RCK exhibit
First place overall in the "Be Squared" Martin Arts Exhibit 2022
Phone: 772-834-6202